How much is Enough for you?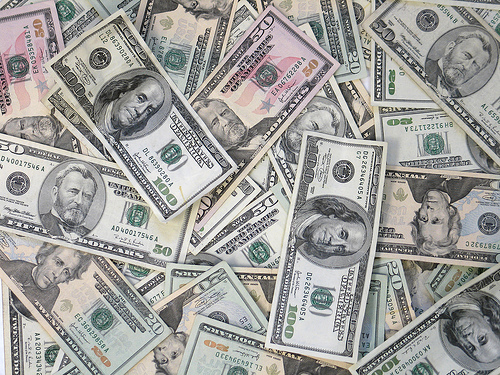 Philippines
November 26, 2009 2:11am CST
All of us people have different preference on things whether it could be food, clothing styles, types of houses, car makes, and so on. Also a certain thing can be enough for one but may completely less for the other one. So speaking of money, how much money every month do you think is enough for you? Let's just use dollars as our currency. For me I think 2000 dollars every month is enough for me. I live in a third world country and 2000 dollars is suffice for me and for my family. I can live a good life with it. How about you?
6 responses


• Philippines
26 Nov 09
I'm from Philippines. Third World Country is a poor country. It's the lowest ranked country in terms of wealth or financial matters. An example of a First World Country is USA and Japan. And by the way, 1000 dollars is not so big and you can get that amount in the internet.

shadow41


• Philippines
26 Nov 09
Ei shadow! I want 1 million dollars each month

hahaha! $2000? Isn't it too much? That's almost php100,000 in our currency

Hmmm, I think 400 dollars a month would be enough for me


• Philippines
26 Nov 09
lol! Maybe if you have like 10 cellphones!haha So what do you mean by "better life" anyway!



• Jamaica
13 Dec 09
Yes we all hav different interprettations of what we think is enough but I would go for a house ,a car and teh ability to be able to take a trip/vacation every three months .In additon I would like to know that if I see and item that cost two thousand dollars I should be able to but it from my salary .With that said therefore I am looking a five thousand dollars per month as my ideal basic amount needed to be enough

• Philippines
14 Dec 09
Hmmmm... I think that amount is more than enough for the lifestyle I prefer but who doesn't want it if it's there right? Hehe. I would also want to earn that huge amount every month. With that kind of money I would live like a King here in my country. Lol. shadow41


• Nigeria
26 Nov 09
hey, if i can get the amount of money you mentioned i believe it will be enough for me now because am not the one feeding myself.