Do you believe that orbs are some kind of spirits or just flaws in photography?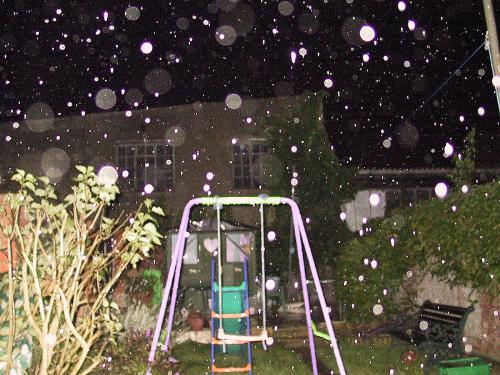 Czech Republic
November 26, 2009 10:41pm CST
Orbs are unexpected often circular appearances on photographs. It's a result of reflection from various sub-visible particles like dust and rain. It's more common in digital photography. Technical photographic term for orbs is near-camera reflection. Some people think it may be some kind of spirits, ghosts or auras captured on camera. Especially if the photo is taken on the graveyard, church, old house or similar place. What do you think? Have you ever noticed it on your photos?
1 response

• United States
4 Jan 11
I am undecided as to what I think they are. Dust or other particles seem like an easy explanation, but I do wonder if they could be something else, supernatural or not. I've caught a few on film before, but if I recall correctly it was only back when I still used a camera that required film. Hmm...