Valentine's Day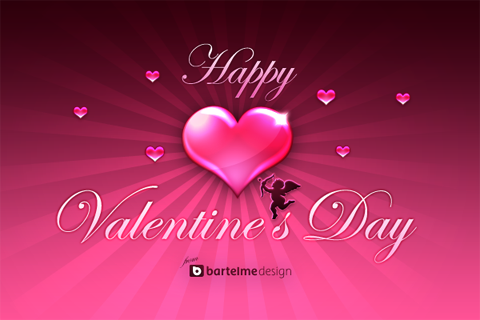 India
November 27, 2009 7:55am CST
Hi Friends. Valentine's Day is a holiday celebrated on Feb 14 by many people throught out the world. In westeren countries it is a traditional day on which lovers express there love each other by giving valentine's card, presenting flowers or offering confectionery. In Indian also people celebrate valentines day. Friends how do you express ur love to ur loved ones on that day and how do you celebrate valentines day in your country.
6 responses

• India
27 Nov 09
hi deepa, i like valentine day, after marriage i use to give gifts to my hubby, but, he didn't utilise those gifts. every occasion i use give gifts to him. because he is my lover, guide, philosopher and friend. i won't forget feb.14. not only lovers, every couple should enjoy the day. thankyou, have a nice day.

• India
27 Nov 09
Hi neelima Thanks for your response, Not only youngsters who are in love celebrate, Even the married couple celebrate valentines day. They also buy gifts and exchange them, Go out with their loved ones and have fun.

Have a great day

• India
27 Nov 09
Yeah Neelima, you are absolutely right.Feb 14 th is not onlyfor lovers but also for spouse.

• India
27 Nov 09
Hi deepa Now that internet is available, I will send greetings on that day and go to some good restaurents and enjoy good food, go to any parks sit and chit chat, enjoying the fresh air and come back. If time permits, go to any malls and buy gifts and present it

• India
8 Dec 09
Hi Aunty, Thanks for your reponse. Good to hear that u send cards online and go enjoying the pleasant atmosphere and have chit chat and having a good food in a good restaurents. Have a great day.

• India
27 Nov 09
In India only a few people celebrate this day, of course the number increases evry year. When I was young it was not so popular. So you are a better person to discuss about this on behalf of our country Deepa. Now I give way to you.

• India
8 Dec 09
Hi vijay uncle, Thanks for your response. Yes The number increases every year and most of them do celebrate valentines day. They reaveal there heart to there loved once on that day. They share cards each other, Send time together , have lunch together and they take decissions to plan there future. Have a great day.

• India
27 Nov 09
I think,better go for a valentine's card and reveal our heart in that and give to the one we Love,with a red Rose. Its just my concept,any thing you have to ask on this Deepa? What your way of expressing your love?

• India
8 Dec 09
Hi abhaijith, Thanks for your reponse. Your concept is good, Giving her a valentine's card with a red rose and revealing her that you are in love with her. Nothing to ask for you more. If i was in love with a guy then i would directly tell him that i am in love with him. Thats it. Have a great day.

• India
27 Nov 09
In India, lovers gift with each other with heart shaped items. Heart pendent, heart ring, heart covered pen. Then they give each other red roses. Apart from this, they will present their lover a gift that the lover very much liked and wanted to buy. Then they will go to a restaurant and spend some time there talking and making plans for their marriage.

• India
27 Nov 09
Hi aunty, Thanks for your reaponse. We see even special jewellery collections during valentine's day. ya they gifts and exchange each other and go for an outing spend time in the restaurants and parks and they plan for their marriage.

Have a great day

• India
27 Nov 09
Valentines day is very special for every one.This is a specail occasion for each and every one.I will really enjoy the valentines day by celebrating it with my love.Celebarting valentines day with your love is very specil one should not miss that oppurtunity in ones life...

• India
27 Nov 09
HI arunkrishnan005, Thanks for your response, Yes this is a special occasion for every one and they really enjoy celebrating it with there loved ones. So never miss this opportunity.

Have a great day