exercise, life

Philippines
6 responses


• Philippines
1 Dec 09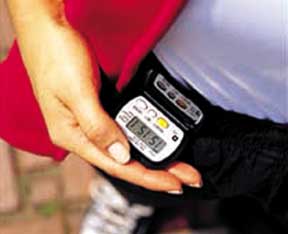 Wow, its nice that you have the initiative to exercise. Im just too lazy to do that but I do have indicators(meaning my love handles

) to tell me that I better get my behind of the couch and start moving.LOL I do love to walk and thats how I try to get some form of exercise in my daily routine. I walk whenever I can. That is when Im out of the house. Nothing gets done in the house in terms of exercise. I just have the urge to chill and relax whenever Im inside the house so I try to be innovative in exercising whenever Im out of the house.^_^

• United States
28 Nov 09
noooooooo!!!! i dooon't run arrououund. i doont. i ddooon't ruun arooound. i don't bcz i st... look! looke th.... oh at a .... thing. --this part of me duznt do.. much. I do tho. crap! its cuttn. doesnt liek du doer. ex er sise. pre- sise lee. or is it size? i wud say size.

• Philippines
28 Nov 09
Yes sometimes when I'm in the mood to exercise because sometimes I'm still sleepy. As much as possible I want to exercise in the morning to stay fit and active. Right not I have a goal to lose weight that's why I'm really motivated to exercise. I'm losing a bit but I don't want to gain weight again this coming Christmas and New Year because it is very difficult for me to lose weight.

• Canada
28 Nov 09
Hello Irene. How are you ? Nice to see you. That's excellent way to keep healthy and active. I do exercise to but not in the morning when I wake up. Morning time is a pretty rush time for me, getting ready to go to work. But, once in a while, I go jogging in the park near where I live after I get back home from work. I pracise "Yoga Meditation" too, which is very good for physical as well as mental health. Have a nice day !

• Canada
27 Nov 09
Not necissarily when i wake up....im a bit too sleepy right then but I find that during the day it really energizes me. I like yoga and swimming best.