Twilight Saga 2: New Moon: Do you have a say? (opinions needed)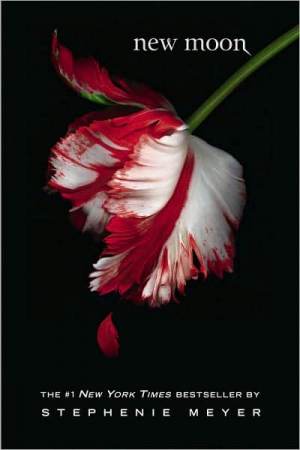 Philippines
December 1, 2009 9:35am CST
Twilight Saga Book 2: New Moon is currently in cinemas here in the Philippines. I'm just wondering if its worth to spend the bux just to view it in big screen... having tight budget recently...^____^
4 responses

• Philippines
2 Dec 09
Well, why don't you give it a try? We have different views on that matter, like what's disappointing for them would be satisfying for you. Maybe I'm wrong if it turned out otherwise but as for me, I kind of enjoyed the movie, with the effects and all. If you decide to watch it, I hope that you'll like it. Goodluck. hehe.

• Philippines
2 Dec 09
I guess your right... but I hate surprises...hehehe...I want to know more on what to expect from the movie... but from your point of view, a positive! that's a + for the movie...btw, a friend say its kinda short on the end and it may push you to want for more... thanks for the reply!

• Philippines
2 Dec 09
Your friend's right, it's a cliffhanger. It's got that effect because of the way they ended the movie, I think especially for those who haven't read the book. And btw, are you from the Philippines? I am. hehe...


• Australia
1 Dec 09
the movie is not that that bad. it was worth it actually, but if your a big fan of the book you wont really like it because the story was really fast. if youre a really big fan its really worth it. but i only notice one thing. the main target viewers of this movies are teen's especially girls because of the buff and hunk guys top less on the movie it funny hey. ive read the second book but i have some troubles in making some pictures in my head so i decided to watch the movie.

• United States
9 Dec 09
That's the trouble with movies. There's no way to have a movie that is JUST like the book, because the movie would have to be like 12 hours long lol. I think they did a great job squeezing everything into the movie. For me though, nothing can ever replace the books. I like the movies because they give me something to picture as I'm reading. It was confusing for me before I knew what everyone looked like lol

• Philippines
7 Jan 10
not worth it! of course i know that the book versions are better, but the movie didn't give it any justice at all. i mean, the dude who played jacob black was cute though, but the way the character was described in the book was really portrayed differently on the big screen. and the CGIs were not A+. the wolves really looked like computer images. i'd suggest you read the book, meembuh. if there aren't enough copies available, you can download an ebook version. although you'll have a headache when you glue your eyes on the pc monitor all day long, but it's better than the movie.

• United States
9 Dec 09
I think if you are into Twilight you will absolutely LOVE it. I was sooo excited to see it and it was definitely worth it. There is more action in this one and it's just a lot busier of a movie since we have already been introduced to the characters in the first one. I want to see it again :)