Some people believe that success in life ...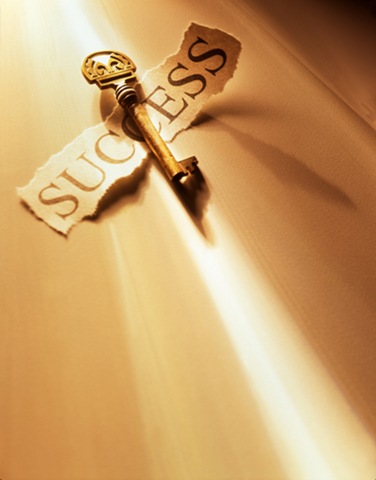 India
December 2, 2009 10:49am CST
... comes from taking risks or chances... Others believe that success results from careful planning... In your opinion, what does success come from?
4 responses

• United States
2 Dec 09
I believe that ultimately, success comes from the self-gratification that one feels about their accomplishments. Of course many want the enjoyments that are linked to success according to society, such as "the high-life, luxurious homes, cars, and clothes," but really, I think that it all depends on the individual. I feel though I am not rich or living the grand ole life that I am and continue to be successful in my achievements. Success definitely comes from deep within and the drive and determination that a person is willing to make at all costs to get to where they want to be. I think careful planning comes along with it, but it is also the risks and chances that one is willing to take. So, success most definitely comes from both angles that you have mentioned. Happy MyLotting!

• India
3 Dec 09
Well, you are really revealing the deep meaning of being a success in life ... Its really depend upon persons what they want to achieve and what they consider about success ...what are their definition .... Thanks ..


• Philippines
2 Dec 09
is gain through hard work and from your own effort be it small or big as long as you feel satisfy upon its completion.

•
2 Dec 09
Hi, for me success comes after long persuasion of hard work. Always I do preplanning in prior. I do lot of research for things I want. I make list of dos and don't. I decide my strategies in critical timing. But really speaking now I have realized that some time its better to take risks. I feel success follows the way we left never the way we follow

• India
2 Dec 09
Well, its vary from person to person ...but for me ... My everything has come from some hidden luck ... I have never tried my best for anything ....as I don't take seriously ... Thanks ..


• United States
6 Dec 09
I feel that both of these beliefs are right about success to a certain extent. I don't think that there is any success if you never take any kind of risk and I also believe that in order to be successful you do need to have some planning done as to how you are going to achieve the success that you desire to have. I don't feel that being successful is something that is going to come to someone without any work at all. It also takes a lot of hard work in order to become a successful person.