what are your favourite horror movies?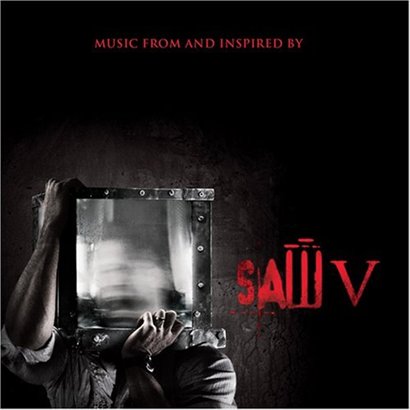 China
December 6, 2009 6:56am CST
i really like to watch movies,but i prefer horror movies .when they are really good and frightening, its nice to watch them with friends!so,here are 10 of my favourit horror and sus pense movies. 30 Days of Dark Darkness Falls The uninvited The Orphan Jumper 1408 The Sixth Sense The unborn Saw The Amityville Horror there a lot of other movies that i really like,but i dont want to take the entire page,now can you tell me your favourite horror and suspense movie?
5 responses

• Indonesia
9 Dec 09
Not really like horror movies, but i think "THE SIXTH SENSE, THE OTHERS AND THE RING" are good enough of my sight

• Australia
8 Dec 09
I really loved the 2000 version of The Mummy,Rick O'Connor was so cute... I also loved Sleepy Hollow with Johnny Depp as Ickabold Crane (I think that's how it's spelt).Love these movies coz they have happy endings and were not that scary!!! Plus they have attractive heroes!

• United States
8 Dec 09
My favorite movie genre is Horror. Some of my favorites are: The Shining, Saw (I-V), The Ring, The Grudge, 1408, Final Destination, Paranormal Activity, Darkness Falls, The Exorcist, The Devils Rejects, Borderland, Knowing, House of 1000 Corpses, and Zombieland. There are so many more, but I had to cut the list short or otherwise I would be here all day noting them.

• India
7 Dec 09
Hi!! I don't consider Saw and Orphan as horror movies - Orphan was more of a psychotic thriller and Saw falls in the category of torture and gore.As for my favorites in the horror department the list is as follows : The Grudge - need I say anymore :) The Omen - one of the best in horror series yet What lies beneath - a classic The exorcism of Emily Rose - a real story on exorcism Shutter - loved this one for the climax Rec - a German movie on a real story captured on camera The Ring series - superb movies Dark water - starring Jennifer Connely is a good horror movie. The list can go too long,well these are some of my favorite horror flicks and would recommend you to watch them if you haven't seen any of them yet :)

• Netherlands
6 Dec 09
I put this in random order because I don't have a specific number one horror movie or anything: The shining The sixth sense The amitiville horror Jeepers creepers The exorcist The exorcism of emily rose Saw