Disney's Princess and the Frog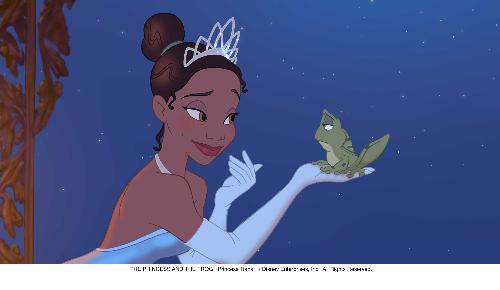 United States
December 6, 2009 2:24pm CST
I am so excited about this movie! I was raised on Disney, and I don't think I'll ever get tired of Disney movies. Princess and the Frog is the first priness movie in a while, plus she's the first African American Disney princess. The movie's directed by the same two directors that did Aladdin and The Little Mermaid, and Oprah, John Goodman and Emeril are amoung the voice cast. I'm really excited about the villain. His song looks really awesome- the animation for it is all voodoo-like with a Mexican Day of the Dead feel. The movie comes out this friday (Dec 11th), will you go see it?
5 responses

• United States
7 Dec 09
Yes this movie looks very interesting. I have seen a lot of hype about this movie on television, and it looks like a pretty good princess movie. Being an African-American, I think it is great that Disney finally made a black princess, and i see that little African-American kids will look up to her.

• Beaconsfield, Quebec
7 Dec 09
I'm excited about "The Princess and the Frog" as well! It looks like a really interesting movie. I don't think that anyone is really too old to see Disney movies. I know people of all ages, who really enjoy watching Disney movies. I don't think that I'll ever get tired of watching them.

• Philippines
7 Dec 09
wow! really? I am so excited too! I know princess and the frog but I never knew there's a movie of that story to be released this year. Anyway, it must be so interesting...you said it is an african-american princess! wow! coolness!

I'll ckechk it out on youtube, hope there are tons of trailer about it. Happy Lotting!


• Bulgaria
6 Dec 09
heheh, I like Disney`s movie so much. This one will be interesting too. I watched just one time the trailer and that was all. I don`t know anything about this movie, except maybe the story, who don`t. Princess and the frog seems to be romantic and funny like other Disney`s movie. It will be interesting to see.