Abortion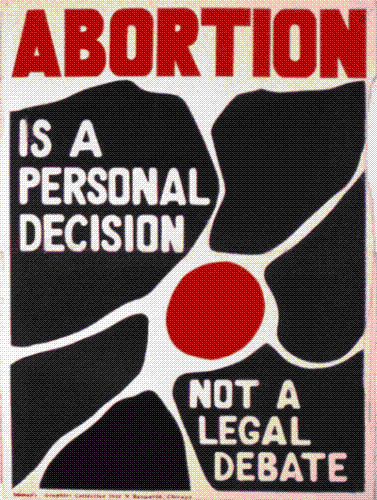 Malta
December 10, 2009 11:37am CST
Basically, what do you think of abortion? Is it allowed in your country/state? Do you agree with it on a religious aspect/ non-religious aspect? I personally am not totally that religious, and taking religion out of consideration, i personally disagree with abortion. I believe that the end of a baby's life is completly wrong. When an egg is fertilised, it is known as a zygote, which is the beginning cell structure/formation of a baby. Anyways, i believe that a baby's life should not be ended, even if it was 'made' in a 'unconfidential' way. Anyways, what are your thoughts about this? Thanks for taking your time to comment. -evydabest
2 responses

• United States
10 Dec 09
same here... I never agree on Abortion either. I have two children and they are so wonderful people and I never want to see someone hurt a little one. When I pregnant my second children, I didn't plan to have one but then I had so I kept her. Abortion is not my choice and if I have another one now.. I still the baby.

• Malta
10 Dec 09
Children are wonderful aren't they. I totally agree with you :). Same thing with my mom; she planned on two births, the first baby she had was a girl, the second a set of guy twins :).

• Netherlands
10 Dec 09
In Denmark abortion is allowed by own free will until 12weeks, when the child is older you can only get a legal abortion if the child has a decease causing it to turn out handicapped, or that it will be dangerous for the mother carring the child.