Dogs....

India
December 16, 2009 11:45pm CST
Can any one tell me the advantages and disadvantages of keeping a dog at home? thnx
3 responses

• India
17 Dec 09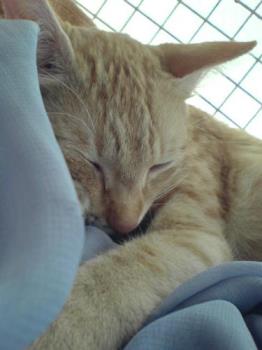 Keeping any pet animal in the house is enjoyable. They sincerely keep affection on us unlike people who are many a times selfish. I have two cats at home and we feed one street dot and it sleeps in our passage. The moment they enter, they come to us and rub their petitie body to our leg, showing their affection. They talk with us in their own way, which, once got used to, can be understood. To watch them run, play and their habits and way of sleeping everything is such a great sight to see. Dogs even guard our house. My dog follows me to the shop. Never leaves me alone.

• India
17 Dec 09
Well there are many advantages of dogs like he is friendly , the dog will never betray you , always faithful to you and will also protect the house and i don't think so that cleaning the dog or taking care of it is a wastage of time or disadvantage , we do spend on ourselves and our babies , we clean our baby and take care of our baby , dogs are also like our babies if cleaning your biological baby is a disadvantage of having a baby then yeah this is the disadvantage of dogs too. This is just my opinion , that's it :)

• China
17 Dec 09
the advantages of keeping a dog are:first dog can be your friend and he will protect you being attacked by bad guy ,second a dog can be a real nice baby-sitter he can protect your little baby, third dog can not speak human's language even though they have their languages you can talk with him anything you don't want to speak with anyone else. disadvantages: maybe the dog you are keeping one is shedding hair .if dog's hair is absorbed into human's lung it will result bad sequel. second: if your dog is not trained good maybe he will hurt you and your family or strangers.. it's my suggestions i hope it can help you