Do you like oldies?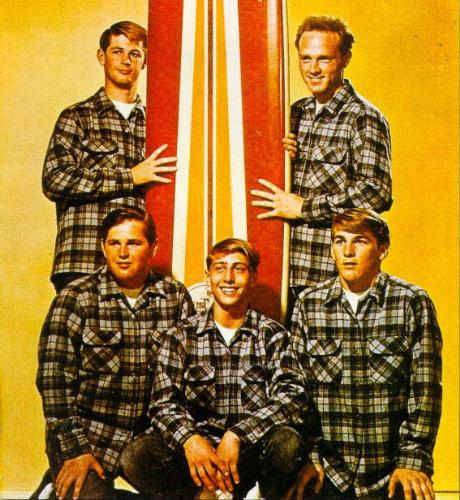 United States
December 18, 2009 3:19pm CST
Do you like to listen to older music from the 1960's and 1950's (or before)? When I was a kid, my mom liked to keep the oldies station on on her car radio. We drove around a lot, because we lived in SoCal, and I grew to love a lot of oldies. I absolutely love the Beach Boys- I just recently got their Greatest Hits CD. w
4 responses

• United States
25 Jan 10
I listen to Oldies more than anything. I like listening to the oldies you find on low rider oldies CD's or underground oldies. I like them all.I like hearing the love songs a lot. I am a 90's baby but I can't go on without having oldies in my collection of music. People ask me, why do you like oldies so much? Well when I was a kid and my parents would go to parties the music I'd always hear playing were oldies, mostly love songs. The first CD my dad bough me was Oldies but Goodies vol. 10 when I was about 4 years old. I guess that might be why I loved and love oldies so much because they are what played in my ear throughout my whole life since I was a baby.

• United States
20 Dec 09
Yes, I love the old music. There just seems to be so much more quality music back then. It was a much simpler time and lead to much more quality. While there is still some good music now, everything still sounds so generic. I mean, we're still talking about folks like Elvis and the Beatles to this day. I wonder how many of the current crop of singers we're going to be talking about thirty or forty years down the line.

• Canada
18 Dec 09
I certainly like listening to the oldies. I am pretty much an addict of 50's, 60's and 70's oldies. In fact, I still have a nice collection of those oldies, and enjoy listening to them almost every evening after I get back home from work. They are indeed very sweet reminders of the wonderful times we had with old friends and classmates.

• Spain
18 Dec 09
I really love music from the 1950's and 1960's. There were some wonderful singers around then, and some great songs. About the only 'new' singer I can relate to is Susan Boyle - she has a fantastic voice, and I can see her being around for a long time to come.