its suppose to rain on xmas

United States
December 22, 2009 11:31am CST
=( It is suppose to rain on christmas here in florida. I really hope that it doesn't ! I like a cold christmas not a wet one. its starting to warm up though and we still have a couple more days till christmas. I am hoping the cold will last a little bit longer. that's the one real sucky thing about florida is we never really have winters. I mean its nice in a since because I don't like to freeze but when its 80-90 outside and were in the middle of winter its kind of annoying. How old is it where you live?
6 responses

• United States
23 Dec 09
I love warm winters, I hate the cold. We are in Houston, Texas and its supposed to be nice, I always hated winters in Oklahoma, you would get a new bike but you couldn't ride it until Spring, what good is that?!?! Now my kids ride their bike all the time and probably will Christmas day since its going to be cool but not cold.

• United States
22 Dec 09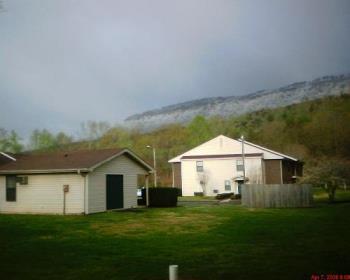 It has been pretty cold here for the last couple of weeks. Not too bad though, just down in the 40s. We did have one snowfall already. It piled up on the cars but it melted pretty fast. We don't get much snow to stick here in the valley but it sure looks pretty up on the mountains.

• United States
22 Dec 09
It's 32 here right now and won't get much warmer. I'm in SW Ohio and we got snow this morning, it's very pretty but it should all be melted by the 24th. I lived in the southwest for years and it was so depressing that there was no snow, no changing leaves, etc. I'm glad I moved back to Ohio!



• United States
22 Dec 09
I'm in Ohio and while there is a little snow on the ground right now, it is supposed to melt by Christmas and it's supposed to rain here also. The same thing happened to us last year - it was snowy around Thanksgiving time, but by Christmas it had warmed up again and there was no snow left - just rainy wetness! I would love to have a white Christmas and I think that kids especially love the see snow on Christmas day. Right now it's only about 30 degrees, but tomorrow it is supposed to be close to 40 and then continue like that until the day after Christmas.

• United States
22 Dec 09
Really? Where are you at? Tampa? I'm a east of Sarasota/Bradenton, FL and they said only a 30% chance of rain and it should be in the 80's...I love the hot weather..I haven't seen snow for 22 years now! :) I'd love a sunny christmas Florida style!