do you know any funny partu Christmas game?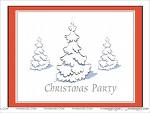 Latvia
December 22, 2009 1:46pm CST
Hello! Do you know any funny Christmas game to play at a party with friends? Thanks!
2 responses

• Chile
23 Dec 09
I´m checking on your post, friend, mainly to learn about them myself. I have never played games at Christmas. For me, Christmas has always been a family gathering where the children got their presents, the adults made good things to eat and gathered paper and ribbons from the floor all evening

and usually some carrols were sung by all of us while we waited for the momnent to open presents. Merry Christmas!

• Latvia
23 Dec 09
Yes, for us the same but we are coming together with friends on New Years eve and to have more fun, we are preparing games. Girls fr boys and boys for girls :) I have already some ideas but was just wondering maybe there is something interesting that somebody know :) thank you for your opinion! Merry Christmas!!!

• United States
22 Dec 09

• Latvia
22 Dec 09
Thanks but how do you have to play it? What are the rules? Thanks.