waiting Love like as waiting for a bus to come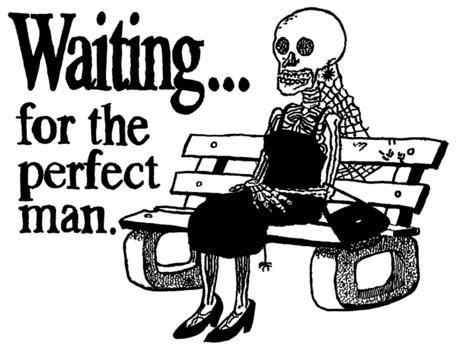 Indonesia
December 23, 2009 11:16pm CST
turns out, waiting for love just like as waiting bus. When a bus comes, and you say, "Wow ... too stuffy and hot, can't sit comfortably! better wait for the next bus". Then, the next bus arrived. You see it and say, "Oh this bus is less cool and a very bad condition ..."The next bus came, cool, and you're interested, but bus seemed to have not seen you and just passed you. The fourth bus stop in front of you. The bus is empty, pretty good, but you say, "there is no air conditioning, I could swelter". and you also let it go .. Time passed, you begin to realize that you can late go to the office. When the bus fifth came, you can't wait, you jump straight into it. After a while, you finally realize that you're one up a bus. This bus majors not majoring in which you wills!And you realize wasted your time for so long .. Are there similarities between waiting love and waiting bus .... the answer, there ... In love don't more choose, let the love that flows from your heart. Greet love when love is coming
5 responses


• Indonesia
26 Dec 09
before discussing how to get a lover's dream, it would be nice if you thought a dream girl it desirable for approximately 7 minutes from now! Already? If you already have a clear imagination of your dream girl, give name your dream girl with a name that you like ..... call her name and dreaming for 7 consecutive days, day or night. If within 7 days of the girl dream did not come in your real life and you still kept calling his name, should immediately contact the nearest psychiatrist

• Indonesia
24 Dec 09
yeah...That might be similar. take a look several people around me, they, who are strictly selective, eventually find person whom they aren't willing. They even marry the wrong person who hurt them. B'coz nobody's perfect so that we won't find the perfect one who is multi-talented n has everything we want.

• Indonesia
24 Dec 09
oh yach...once more... if u look for the very perfect one, it means that u look for no one. Don't look for the perfect one, BUT look for the right one

• India
25 Dec 09
This suits for marriage.You can waste a long time trying to love.You can ignore one after another,all the girls you meet on your path.That is not going to be a waste at all.When it comes to marriage take a quick decision or your age will be going up and soon you can't choose a girl.Instead the girls will start denying you

.

• China
24 Dec 09
I think it really depends on your feeling. If you do feel right about the person, then just follow your heart and go ahead. But if you don't feel right, no matter how many buses come and go, you should hold on. Don't choose one bus because you think it's time to do so.