When and what triggers your discussions here?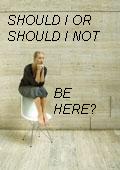 India
December 29, 2009 8:42pm CST
No matter where I am, one part of my brain is reserved for myLot. Thoughts crop up and a discussion takes shape but if I dont go to my pc then and there which is on the first floor that discussion slips out of my thoughts and so I am back to square one. Now as far as possible I put down my discussion as soon as it occurs to me. But this is not always possible unless I write it down which again becomes difficult for example if I am on my morning walks! How do you go about to ensure that your thought or idea culminating into a discussion does not slip out of your mind? When and where are you most active with your thoughts vis-a-vis myLot?
10 responses

• Greece
30 Dec 09
Hi allknowing, it is usually when I'm typing a comment or response on here and I suddenly think wait, this is a discussion, and I flip out of it and post it immediately. I don't prethink them though I have got a couple of ideas I thought of earlier but probably won't do them as I didn't do them immediately. I never sit and try to think up a discussion, either I'm inspired or not.



• India
30 Dec 09
This happens to most of us. So we have to go by what remains in our thoughts when we are in front of the pc I guess!

• Canada
30 Dec 09
Lately, most of the discussions I've started are from other discussions themselves. I would be respondin to a particular topic, when an idea pops into my head. After responding, I could just start a new one based on this new idea. I try to give credit to whoever triggered the discussion for me.

• India
30 Dec 09
One thought triggers another - quite true. This way you will not forget and your thoughts will flow like the river Ganges




• United States
30 Dec 09
Hi allknowing. Maybe you can take a small portable recorder with you or pad of paper and pencil. When the thought occurs, record it or jot it down. On Dec. 22 when we were getting double I jotted down 5 or 6 ideas. I've just started in myLot, so I don't think about what I am going to post that often. I log on and see what to respond to though.

• India
30 Dec 09
Incentives force us into doing things which we normally dont do. That was a good idea of yours doubling your income on Dec 22. I will find it difficult to carry something with me when I am on my walks



Thank you for your suggestion.

• Spain
30 Dec 09
Very often I get an idea when responding to another discussion, or something that happens gives me an idea. I write a lot of articles, so I have post-it pads and pencils in every room, as I often have an idea just as I'm going to sleep, for example. I also keep one in my bag. I can go days without posting any discussions, or I can post two or three on the same day - it just depends when inspiration strikes. I never sit down intending to start a discussion - it just happens.


• United States
30 Dec 09
Usually for my discussions, I get the ideas randomly while I go through my everyday life. Sometimes I have some time to think, so I think of my life and random things like that. Once in a while, I'll be like, "Oh! This will be great for MyLot!" That's usually how I come up with discussions. I usually write them down though. I don't make the discussion right away until I feel like it's a good time to create one. I just save it for a "rainy day". Sometimes though, I just get really random ideas that have nothing to do with what I'm doing currently. I write any ideas that I have down. Sometimes when I'm talking to some friends, we talk about interesting and random subjects that help me think of some discussion ideas as well. I try to think of some ideas too in my spare time, but it doesn't always work out.

• United States
31 Dec 09
Hmmmm, that's pretty tricky since you can't take a pencil and paper with you on your walks. I know you love your flowers, so, if you have a thought on a certain subject, while your walking find a flower you like and associate it with your subject. When you think of that particular flower, you'll think of that particular discussion. How does that sound? I normally don't even do discussions, just responses. But, the other day here on myLot, there was a young lady who was talking about how she's trying to improve herself on myLot and wanted to make it a point of starting more discussions and being a better myLotter. She was so sincere she made me feel bad, haha, so I told her it was a super great idea and that I'd try to be better too. So far, I've started four discussions over the last couple of days and I'm pretty amazed at myself, hah! So I guess you could say I'm at least trying to be better. I'm at home right now out of work, so it's a bit easier for me to just jot down on paper what I want to talk about, and I'm at my computer constantly.


• Eugene, Oregon
30 Dec 09
I don't start all that many discussions, but the ones I have started, took me awhile to come up wot the topic. I didn't write them down though, and maybe I should have, as my thoughts would be there, and all of a sudden they would vanixh, and I would have to think about it all over again.

I guess I should write my thoughts down when I think of them as at my age, I do forget very easily.

I guess that is why I don't start all that many discussions as I just can't come up with a very good topic to discuss, at least one that others will be interested in responding to. For now, I will still continue to just respond, and when I think of another topic, I will put it in a discussion. Good luck to you and happy mylotting.