coffee or tea, which do you prefer?

Malaysia
December 29, 2009 11:05pm CST
Coffee or tea? I met people who only goes for tea and there are those who only go for coffee? How about you? What would you prefer? I myself is a coffee man, I love the taste of different coffee and the smell of the coffee! They are those who like tea for the same reason! How about you?
5 responses

• India
30 Dec 09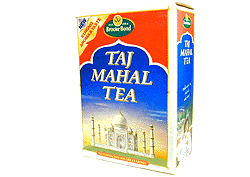 The place where I come from coffee is our mainstay and I was brought up drinking coffee but when I was being treated by a homoeopapthic doctor he stopped me from drinking coffee. Tea is what I drink now and I cannot live without it. My bed tea is something that kees me going and then tea at breakfast and a cup in the afternoon. I am very choosey about tea. We used to have Lopchu which is now not available and we have now settled for Brook Bond Taj.

• Malaysia
30 Dec 09
I was brought up drinking coffee too! My grandfather sells coffee and he made his own coffee! He made the type that is very close to the South-East Asian coffee! What tea do u usually favored over? Green? Black? Red? Or just plain? I sometimes will choose green tea over my beloved coffee...!

• India
30 Dec 09
I actually prefer leaf tea which is not available these days so I settle for granules but without addition of any herbs.


• United States
30 Dec 09
I actually love both - but currently do not drink either because of the caffeine content (I have a newborn and well, I'm nursing . . . I don't need the baby to have any of the caffeine!). I will say I've gotten addicted to coffee at different times in my life, more than tea. Coffee has a stronger taste and smell, but teas are milder and soothing.

• Malaysia
30 Dec 09
Congrat on your new born! Coffee gives me a lot of memory...i've addicted to coffee and different coffee too at different time in my life....though i can't stay i lived that long to have that much of memory, but each coffee kind of represent different part of my live, from as a child to during the college! from thick milk coffee to plain brew coffee!

• United States
30 Dec 09
Thank you for the congrats! Did you actually drink coffee as a child? I always loved the smell of it as a kid, even though I wasn't supposed to drink it. I would sneak in a sip when my dad had me make instant coffee for him - ha ha. Maybe that's why I'm short now - ha ha.

• China
30 Dec 09

Hello, Px. I'm opposite to you. I don't like the odor of coffee..it gives me headache. I feel dizzy every time i smell it. I prefer drinking tea because of its health benefits, it's odorless and sometimes tasteless. When i drink tea before meal it gives me good appetite and feel cleansed after. Though i recently liked tea.


• Malaysia
30 Dec 09
that is interesting...because a person like me to be not able to live without coffee...i won't think of much about it! i guess that is what made live more interesting...else everyone will be the same! i sometimes like the soothing taste from tea as well...i usually go for a leaves tea...and green tea is my choice!

• India
30 Dec 09
I love the taste of tea. With out tea my day never starts. I dont like any flaour added tea. Its just plain tea I like.

• Malaysia
30 Dec 09
that will be the same for me...but just that for me...without coffee, my day would never starts! i would prefer plain black coffee too...i used go with thick milk coffee when i was young~! life got bitter...everything u taste can't be more bitter than life~! hahah...

• United States
30 Dec 09
I love both, but they both have their time. It's late, I'm drinking tea. In the morning, mid-afternoon and early evening, it's coffee. Unless I'm not feeling well, in which case I go for tea. I love the taste of both and I love how both can just warm you all over.