If you are feeling bored while jogging, what do you do to "liven" it up?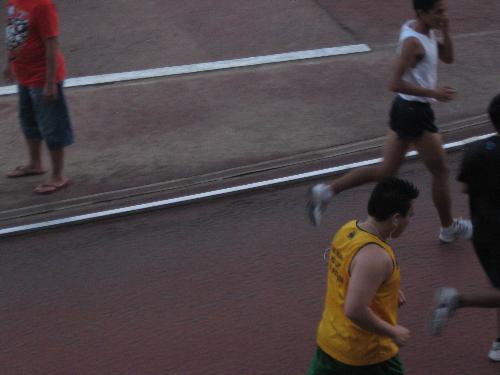 Philippines
January 5, 2010 10:24am CST
Jogging is an individual thing. It is sometimes boring for a person. It becomes fun when you do it with friends or with a group. When you feel weariness and boredom while jogging, what do you do to "rev" yourself up and actively continue the activity?
2 responses

• United States
5 Jan 10
I really enjoy jogging and I have yet to get bored! I like to jog alone so that I can think. I do listen to my ipod a lot too. I play different song lists. Sometimes I press shuffle, so I won't know which song is coming up next. I haven't run with others except in a race.

• Philippines
6 Jan 10
Hi Macdingolinger, Sometimes when I am alone, I get tired easily as there is nobody I can talk to when I jog around the oval of the sports center. To remedy, I also bring my iPod along and listen to music like you. It is not often that I use my iPod, so I listen to it as it plays in sequence --- I still don't know what song is next. There are a lot of joggers in the early afternoon at the sports center. These are mostly people who work during the day. I also see older people walking around the oval.

• United States
5 Jan 10
I usually change songs or podcasts on my IPod, a change in what I'm listening to can often help me get remotivated. Or I will just start working on a story idea. Anything to keep my brain active so I don't focus on getting tired, once I can push it out of my mind it does go away and I continue on.

• Philippines
5 Jan 10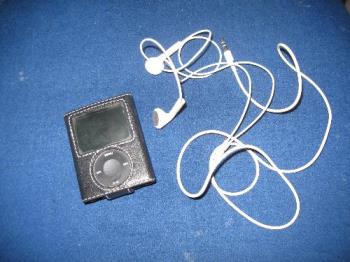 Hi AllenWiggs, Listening to music makes jogging time worthwhile. It is a lot better than having to listen to the silence as you jog. Sometimes, I alternate jogging and badminton in the sports center where I usually go. It is good to jog there (I mostly do brisk walking) as you step on a rubberized ground, without fear of accidentally stepping on small stones. Although there are lots of people jogging around the oval, it is a different feeling having to listen to music while jogging. I also bring my iPod and listen to it.