Do you any flower plant that bloom every season??

India
January 8, 2010 12:51am CST
Hi All, My Flower plant is not blooming any flowers now i dont know why and its started drying. Please give me names of plant which stay same all the year. I am from India and the climate is plesant not hot nor cold. Advice a plant which can grow in any condition as well as i dont have to take care every day, once a week will do ... please help me to give a new look to my garden. cheers
3 responses

• India
8 Jan 10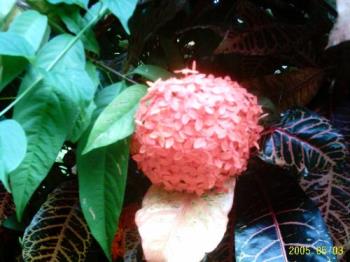 The flower I can think of for you is Ixora which comes in 6 colours, organe, red, white, yellow, pink, peach and in two sizes. They are hardy plants requiring very little maintenance. The flowers remain on the plant for several days.

• India
8 Jan 10
Hi ! allknowing Thank you for responding to the discussion, Ixora comes in six colours that is really great


• United States
8 Jan 10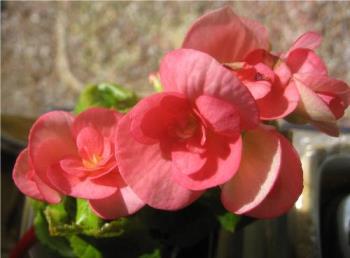 The first easy to grow plant for a partially shaded area that comes to my mind is the begonia. I have heard that Begonias originated in India, but I am not sure about this. In any case they are just about the easiest plant to grow and have showy flowers almost continuously. Of course some varieties of begonia are grown for foliage only, but the kind I grow have more flowers than leaves. I will try to upload a photo of one of the begonias I keep indoors in a glass of water with pebbles to support the roots. They grow in dirt or water indoors or out and are easy to reproduce from cuttings.

• India
8 Jan 10
Hi ! drannhh thank you for a nise image you have sent surely I will try to grow Begonias Thank you for the responce


• India
8 Jan 10
You can select jasmine .It is a small white flower with a pleasant fragrance.This flower is used as a decorative flower for all occasions.Indian women wear this flower on their hair.It is weaved in length with the help of a thread.Hindu communities use this flower to cover the face of the bridegrooms.Other flowers which bloom in every season are kanakambaram and marigold

• India
8 Jan 10
Hi ! sreejithsreenivas Thank you for responding I think I will select jasmine for my garden