What is your favorite Elvis presley song?

United States
January 8, 2010 6:54am CST
Elvis Presley was one of the greatest music legends of our time. He would be 75 years old today if he were still living. His music has inspired and entertained several generations of fans. i can remember growing up wth Elvis Presley music. I have several fsvorite Elvis songs. My ultimate favoite is Suspicious Minds. I could listen to that song again and again. O,K, Elvis fans of the world. What is your favorite Elvis presley song?
10 responses

• United States
17 Apr 11
Long Love The King. I was due on his birthday but I came a day early! his songs are like potato chips, I can't just have one! Every Jan 8th and Aug 16th I play All his songs. The one that makes a shiver go down my spine is Love Me. The song I love to dance to is Jailhouse Rock.The one i love to sing is can't Help Falling In love With You.

• United States
17 Apr 11

Elvis did have so many timeless and memorable songs that he left behind. it is so hard to choose just one. Elvis leaves a piece of his heart and soul with us in each one of his classic songs.

• Philippines
12 Mar 12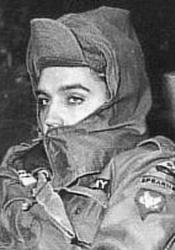 I love Fame and Fortune. It is something very significant to my heart. I always love Don't Be Cruel. I dedicate it to my husband =). I love Girl Happy and it reminds me of my brothers who love girls. Rubberneckin and Patch Me Up makes me dance. The song If I can Dream reminds me of my dreams as a doctor. I want to be one of the best

• United States
12 Mar 12

Your Elvis songs are very good choices. some of those songs are not as familiar and they can mean the most. I am also a big fsn of If i can dream. It is such a motivating and inspiring song. It so beautiful to hear elvis sing it. thank you for sharing your thoughts.

• China
25 May 11
Hi,sender621. I'm sorry that I don't know Elvis Presley,but after responding your discussion,I will search for his songs,I will listening!

• United States
25 May 11
Elvis presley is no longer with us, but he had some great songa that he has left behind. many of them are thought to be classics. any of them will bring joy to your listening. i think you should give them a try and see for yourself.

• Chile
11 May 11
I cannot say which song I love best because the list would be too long. Many of his songs have extra meanings as they bring back memories from the time I was young. Jailhouse rock brings back the time my father took me to see Elvis. Just the two of us. So it´s associated with my feeling of being Daddy´s girl. Then came Don´t be cruel, and a boy I liked way back... Are you lonesome tonight, You are so young and beautiful, or even those wild ones like Hardheaded woman...

They belong. I belong with them, Nope, I could not choose just one.

• United States
11 May 11
One thing is certain when it comes to any elvis song. We can remember where we heard it for the very first time. Each song is memorable in its own way. Thanks for the response.

• United States
14 Apr 11
my favorite song is suspicious minds i'm a big elvis fan since i was 5 my mom and dad seen elvis live in vegas in 72 i use to jump around singing elvis now i'm a karaoke dj and i sing elvis i have friends that are impersonators i've been to memphis every year since 97 i just enjoy being a fan and love the music i listen to elvis everyday he cheers me up

• United States
14 Apr 11

Suspicious minds was always an Elvis song that i could listen to over and over again. It was such a haunting meolody that only he could put a special touch on when he sang it.

• United States
13 Jan 10
I love most of his songs, he had such a voice. The song of his that make me melt the most is Love me tender.

• United States
13 Jan 10
Elvis did make this song his own. you don't think of Elvis without Love Me Tender. Thanks for your response.

• Bulgaria
12 Jan 10
I like Evil Presley's songs a lot. I really enjoy them! My favorites are Blue Suede Shoes, Jailhouse Rock, Always on my Mind, A little conversation and maybe the most valuable is Unchained Melody. He was truly the king of Rock n' Roll.

• United States
12 Jan 10
I agree with you about Elvis being the king. Nobody can replace him. Jailhouse Rock is a favorite of mine as well. It has so much energy and it's fun to listen to or sing along with. Thanks for responding.

• United States
10 Jan 10
I just read that yesterday was his birthday. It is almost hard to believe that he would of been 75 years old if he was still alive. I would have to say that my favorite Elvis song while there so many good ones to choose from would have to be Blue Christmas...I know that that is more of a Christmas song so if I had to pick another it would by far be "You ain't nothing but a hound dog"....

• United States
10 Jan 10
I thank you for your response. Christmas songs or not, Blue Christmas is an awesome Elvis choice. I think we can all identify with hound dog too.

• Puerto Rico
9 Jan 10
I am a big time Elvis fan and my favorite song would have to be Love Me Tender. I would have to say I love his movies but the best one he was in and where his acting was really good was the same name Love Me Tender, it was a western movie. I just wish they played this movie on TV but they usually play the frivoluos movies more so.

• United States
9 Jan 10
I think all Elvis fans identify with love Me Tender. It was one of his greats. Thanks for the response.

• Spain
8 Jan 10
I love all of Elvis' music, and I enjoyed watching the documentaries and concerts on tv last weekend. Just think what he might have achieved if he'd lived. My favourite, if I had to pick one, would be 'The Wonder of You.' It was played at our wedding while we signed the register. I certainly prefer the ballads to listen to, although the fast numbers are guaranteed to get me up dancing.

• United States
9 Jan 10
The Wonder of you is an Elvis song that many are not familiar with. It was a very touching melody when he sang it. Thanks for your response. I see that Elvis's music will always be with you.