Do you enjoy the stamps?

China
November 15, 2006 6:12am CST
Do you enjoy the stamps?I collect many beautiful stamps.
10 responses

• India
15 Nov 06
I think it is costly but it is beautifull.. I never collect stamp... I collect Money $$$

• United States
19 Nov 06
Yes, I do. And I can not seem to stop. I have specialized in US stamps only. Sheets and Plate blocks only now. But I can not keep up with my income.

• United States
16 Nov 06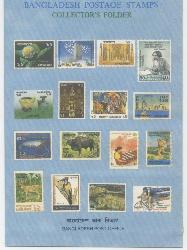 Opps! I collect stamps, see my photo you will find there image of stamps. Once I edited and published penpal magazine when it was my hobby to collect stamps, first day cover etc. After introduction of internet those hobby reduced but still have, send me your mailing address to mylot message I will send you beatiful stamps (commemorative and others like flower, birds, animal etc.). I also a moderator of Yahoo Group named: Philately

• China
16 Nov 06
I collected stamps when I am in teen age,but I give up now.

• Belgium
15 Nov 06
I also collect stamps. I started 15 years ago and have plenty of them. I should decide to keep only stamps from one country, or showing one specific thing on it to reduce my collection, because it is now too much, but I cannot decide. They are all interesting and nice.