Would you suggest going to a beach in San Juan Puerto Rico?

United States
January 14, 2010 3:47pm CST
I have been dating a guy for about 5 months now and he is from Puerto Rico. He is here in the U.S. serving in the army. He wants to take me home to his country to meet his family. I want to go but before I do I want to know what the beaches are like. Are they clear, cold waters, white sand. Thanks and happy mylotting...
1 response

• Puerto Rico
14 Jan 10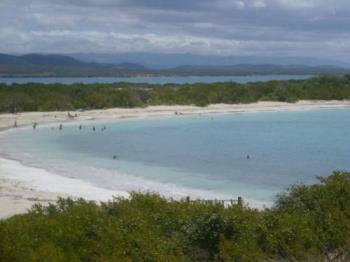 The beaches in Puerto Rico are some of the most beautiful beaches in the world to me. They are for the most part warm waters with white sand and the water is clear with a aqua color to them. As you will see in the picture below.

• United States
18 Jan 10
I heard that sharks are bad there in the winter beleive it or not. But thanks...

• Puerto Rico
18 Jan 10
I have family there and I never heard that before. I will have to ask them.