any doctors or medicos aroun'?

India
7 responses

• India
23 Nov 06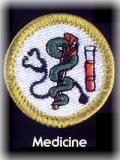 hey!! even im a medical student graduating at present.im proud f my proffesion bcoz it involves both moneymaking n social service. n the best thing abt it is the the dignity that it holds. all the best fr ur future

• India
15 Nov 06
im not ... well i dont think thr r much of thm.. donno but



• Australia
2 Jan 07
I am wondering how come you are graduating as a medical student as you are so young. What age did you start your degree and how long is it for? Do you have to work for a certain number of years at a Hospital after graduating or are you a Doctor as soon as you graduate?