Which wirst watch u prefer that the price is under 500 dollars?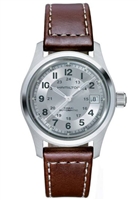 China
January 23, 2010 6:57am CST
I am indulged in wrist watches these days,deeply fascinated by their structures.especially the movement.It's amazing that people could make such precise timekeeper only by metal gearwheels and run by spring,totally machine power come from the hands of people..what's more,the error is only 10s for one day,even less........ THE externals are beautiful even with out made by precious metals or diamonds inlaid,the designs are attractive like works of art those have thier own souls..... All of that makes me wanna buy a wrist watch,and my budget is under 500 dollars. Any suggestion?
1 response

• Portugal
24 Jan 10
My suggestion would be to instead of putting that $500 budget on a watch, you place it on glasses instead. You seem to have missed the interest board by a mile. While I agree that a watch is a very wonderful tool for many reasons, I'm sure it should be debated in a somewhat more related section other than "Internet".