Where can I sell my photos online?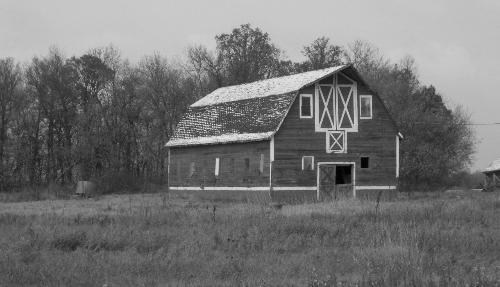 Canada
January 26, 2010 9:08pm CST
I am wondering if anyone here on mylot sells there photos online? Now I don't want to sell them as screen savers or backgrounds I want to sell them as a item that I ship out, printed and framed. Do any of you sell your photos online? Would I just have to make a regular website and direct paypal to it?What would you suggest I do? I am in Canada so it would have to be legal and legit for me to do it online from here. What do you think about selling your photography? What is a fair price for a 4x6 5x7 8x10 just for the print then plus what ever cost a frame would be?I have included one of my many photos I wish to sell one day.

7 responses

• United States
27 Jan 10
This is a subject that I have never thought about. However, I think this may not work very well. By the photos you mean is the photos of yourself or the photos that you took such as beautiful scene, flowers? However, in either way, it may be hard. Since if you want to sell photos, people will want to see what photos you are selling meaning you need to upload photos on to a site. However, since we are in a digital world, people can easily save your photos as image and own it without paying you. That's why I said it may not work very well. As a result, I don't think selling photos on the internet work, but maybe go to some festival and sell it there. I wish you best luck on that.

• Norway
27 Jan 10
No, you just fix the quality and size of the file ebfore putting them online so that it can be see well on screen but can't be printed. Of course they can download it to their computers, as long as they don't publish it again that's legal here, but you can make sure that they'll get a lousy print if they try. Or a print with copyright all over it :-)

• United States
27 Jan 10
Many programs have water marks you can add, also taking a picture of the picture will help stop theft.

• Canada
27 Jan 10
Well when I upload pictures I do make them the smaller size for sites like that so they are hard to copy and have printed out. I also have copies of all the pictures for sale that have my name across them so if they copy it then that's what they get. I think I am going to frame the pictures take a photo of them and then post it on the site. Thanks everyone

• United States
27 Jan 10
Imagekind and NoBullArt have free accounts open to anyone. If you have a Flickr account, then you can link it to Imagekind. If that doesn't work, try typing stock photography in your search engine and you may luck up on a place that will license your photos as they are.

• Canada
27 Jan 10
Thank you I will have to look at these sites and check them out.

• United States
2 Feb 10
Just heard about a site called Funky Finds where shops start at $2/month. It operates similar to Etsy (another one I would recommend) but since this is fairly new, your work may not get lost in the crowd.

• United States
27 Jan 10
You can try Etsy.com ( I have a store link on my profile page). A friend sells his pictures there, in all different size prints and does quite well. He also has note cards, post cards and an option to have any of his shown photos made into personalized cards in his store. I know the note cards sell very well. He does put large prints up for a hefty price. They are not his number one seller but enough are sold to keep him posting them since their price makes it worth it.


• United States
28 Jan 10
Esty is an online craft show basically. You print, frame, bundle or package any way you want then sell it at the price you deem fit. I would scan through though to get ideas on prices and what sells. I was curious and went back on after I read your post. I also saw some cute gift tags made up from photos. I went to show my friend later that night and they where sold already. To him it was a good sign...lol

• China
28 Jan 10
I'm the girl who's ragard the private.I would never post my private pic to the public website expect my own space.I can share my normaly live pic to my friend.

• Canada
2 Feb 10
I would be selling pictures of scenery, flowers, trees, water, animals, not self portraits.

• Australia
28 Jan 10
I have a friend who was fairly good at photography, and wanted to sell some, like you. In the end the thing that worked for him was contacting magazine groups and offering to sell them on a per use basis. He now has a per-use contract on photos and also has a request to publish contract (they ask for a specific photo, and if its what they wanted, he gets paid)

• Canada
28 Jan 10
That is interesting I will for sure have to contact some magazines and find out!! Thanks

• Norway
27 Jan 10
I know one site here, but it's Norwegian so that won't help you. However, you could try searching for something similar in Canada. It is a site where people sell all kinds of art, a friend of mine sells knitted coffee-pot-sweaters (to keep the coffee warm), her mother sells thing she sews and there's also different kinds of pictures, but photos and paintings and other art. It's free to put out things for sale, but if you sell something you pay 5 % to the owners of the site. I'm pretty sure there must be something similar in Canada.

• United States
28 Jan 10
You might try Cafe Press. You can add your own photos to the sites products (which cost a certain amount), set your own price and you get the difference. For example; if you put your photo on a tote bag that the site lists as 5 dollars, you can make the ending price 8 dollars (for the bag + your photo) and you'd make 3 dollars for every tote bag that sold. They have many different products, including clothes and calenders...check them out if it sounds like something you're interested in. http://www.cafepress.com/

• United States
28 Jan 10
Oh! Another thing...you may also consider looking up magazines that your photo's relate to! Do you take nature pictures? Contact National Geographic, send them photos and they may buy...animals? Pet Magazines...Horses? Cowboy/Horse magazines. There are many different options.

• Canada
28 Jan 10
I never thought of sending them in to magazines!! Maybe I will have to look up mags instead of sites!! Thanks!