I am the TV Shack Pacman Champion Again!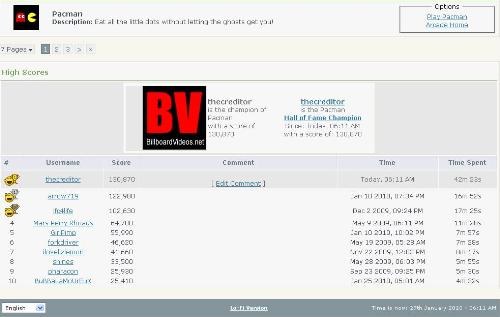 Trinidad And Tobago
January 29, 2010 1:06am CST
I broke my old record of 79,000 & almost doubled it! My new record stands at 130,000 points... I'm not sure if or when any tv shack member will top that but I already officially retired from any further competition, so the record will remain undefended!
No responses