OJ SIMPSON TO TELL HOW HE DID IT-IF HE DID IT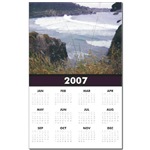 United States
November 15, 2006 10:57am CST
Late November '06, OJ Simpson, acquitted of double murder in crimminal court, and found guilty in civil court--will give a 2 part interview on FOX TV, and tell, "hypothetically", how he killed his ex-wife, Nicole Brown Simpson, and Ronald Goldman -- IF he did kill him. Its a hypothetical, "If I did it, here's how it happened." OJ has a book coming out with the same premise. Nicole Brown Simpson's sister, Denise Simpson, hopes this interview will heighten awareness of and prevention of domestic violence. Denise Simpson thinks its wrong to air OJ's interview and publish OJ's book. She thinks its detrimental for the children for their father to write and talk about how he would have killed their mother, if he did it. What do you think?
6 responses


• United States
17 Nov 06
I heard that OJ can't be prosecuted again crimminally because that would be "double jeopardy", so he can pretty much tell all under a "hypothetical" without legal consequences. But I don't understand how he can do that to his children, Sydney and Justin.

• United States
21 Nov 06
FOX Network owner, Rupert Murdock, has pulled the OJ projects and the interviews will not be aired on television!

• United States
20 Nov 06
im lost of words i really don't understand this guy, why on earth would you won't to write a book on how you would have killed your ex-wife......im speechless!

• United States
20 Nov 06
I feel really bad for his children, the Brown family, and the Goldman family. The victims' families should get any money generated from this atrocity.

• United States
20 Nov 06
I wonder if people, the general public, can complain enough to effect a change so that either FOX does not air the interviews, or somehow, money is routed to victims' families...

• United States
18 Nov 06
I think he is an arrogant murderer. I think everyone who buys the book is insane, and noone should watch the interview. This may sound mean but I dont want fox's raitings to imporove because of this tabloid news...,

• Canada
18 Nov 06
I don't think that he should be able to profit from this. On the news that I heard they mentioned that any money made from is book should be given to the victims families and I agree with that. I know that I will not watch the interveiw or go anywhere near his book.

• United States
19 Nov 06
I agree, I think many people are asking FOX network to not air the interview. If they air it anyway, I won't watch it.

• United States
17 Nov 06
I heard that on the radio yesterday. The DJ was having a ball with it. All I can say is what does he mean "if"? I mean, come on already. How much more money is the press going to give this guy for what he did? I agree that it is not good for his kids, but they are grown now. I feel if the man was concerned about his kids, this wouldn't even be a discussion to begin with. Sounds like his own sister isn't buying into the "if" crap either.


• United States
20 Nov 06
Several FOX stations are refusing to run OJ's interviews. His children are speaking out also.

• Canada
18 Nov 06
I heard about this on the news yesterday and I was shocked. I think that it is a horrible thing he is doing to his own children. As if they havn't been through enough losing thei mother, but then to have thier dad write a book about how he "would have" killed her, that is just sick.

• United States
18 Nov 06
I can't understand how he can do this to his children, either.

• United States
17 Nov 06
I think it is horrible that he is even thinking about creating a book like this and sets a very bad example for the rest of society in my opinion. He is one very sick person in my opinion and still think he is guilty. They should not allow this to happen.

• United States
17 Nov 06
Many people are protesting to FOX network because they also feel the interview about the book should not be aired on tv.