Locking taxicab doors --- do you always do this?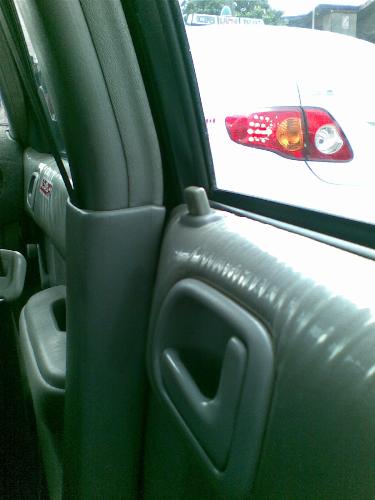 Philippines
February 4, 2010 11:16am CST
Going to and from the office, I usually take a taxicab as I have stopped driving. There have been reported incidents of robberies on the road and taxicab passengers are no longer spared from it. Do you make it a point to lock all doors as soon as you get in a taxicab? Why or why not?
7 responses

• United States
5 Feb 10
I drive to work and I always lock my doors in my car and in my home I trust no one too many things happen and there are too many crazy people.


• United States
6 Feb 10
That is so so true!!!! Remember always lock and look in front behind and all around you!!!! Take Care! Have a good day and stay safe!

• Philippines
6 Feb 10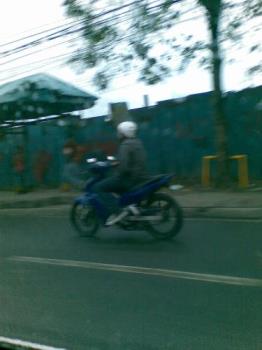 Drivers should be extra cautious and wary of the surroundings. Nowadays, robbers and hold-uppers have "improved" in their ways --- they now ride on motorcycles. There had been reports of snatching incidents from pedestrians by robbers on wheels. It is scary nowadays and people should be watchful and careful anywhere they go.

• United States
7 Feb 10
I've only been in a taxi cab a couple of times in my life, so the locking doors in taxicabs doesn't really apply to me. However, I do always lock the doors of my car when I am driving or when I am riding. I don't know exactly why I do this because car robberies are not a common thing here. I think that it may be due in large part to the fact that I am a naturally cautious person. If there is a way to protect myself from something that is potentially dangerous then I am going to try to do it.


• Philippines
5 Feb 10
I always do, but if I forget the driver himself will remind me to lock the door. It's never safe outside anymore.And yet I'm also scared that I'd get sleeping fumes like in other cases. It seems wherever you are you're not safe.

• Philippines
4 Feb 10
I always make sure that when I take a cab all doors are locked. Thieves take advantage and steal anything valuable (cellphone, watch, earrings & bags) when your taxi is idle while waiting for the green light, specially in some areas of Manila and Makati. I always ask the driver to lock his as well - sometimes they requests it once you are inside; they know what areas are known to have thieves barging inside and steal.

• Philippines
5 Feb 10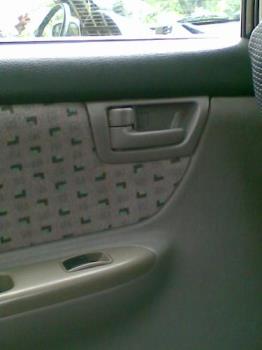 Hi Joseline, It is always better to do that and tell the driver to also lock from his side. Some drivers tell you to lock the door. Some new taxi units now have simultaneous lock for the four doors. Some drivers automatically lock all of them. Robbers are now very bold in their acts and they now open doors just to get your bags or other valuable things.

• Philippines
4 Feb 10
Yeah I always does. Things can happen anytime or unexpectedly. In most cases in my day to day life doing any kind of things/activities I always live by/with this phrase "Better be safe than sorry". Locking taxicab doors isn't a difficult thing to do. Not at all. Locks are built for safety so why not use it.

shadow41

• Philippines
5 Feb 10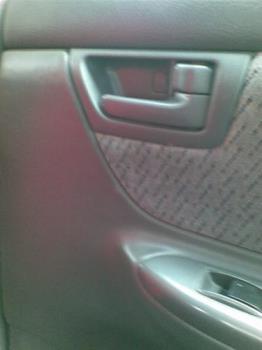 Hi Shadow41, That is one good thing you are doing. We should always be careful to lock the doors of the taxicabs we take. We never know when the robbers strike. Some scenes in movies also made me think that things are possible in real life. What if a robber or a hold-upper is being pursued by the police and in his effort to get away with them, finds the taxicab you are riding. He can easily get into the car because the doors are not locked. Then he takes the passenger as hostage and directs the driver to bring him elsewhere on gunpoint. These movie scenes can happen in actual life. So, as you say, better safe than sorry.


• Philippines
5 Feb 10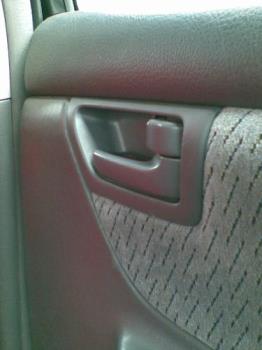 Hi Qamarep, Well, it is a good thing for you there in your place. You feel safe and confident while riding a taxi. Unlike here where people have to be on their toes all the time especially bringing things of value and of interest to robbers. Just this afternoon, the taxi driver told me that he always tells his passengers to lock the door because at one time, a robber immediately opened the door of the taxi and snatched the bracelet of his passenger.