Pay phones --- with advent of mobile phones, do u still find the need for them?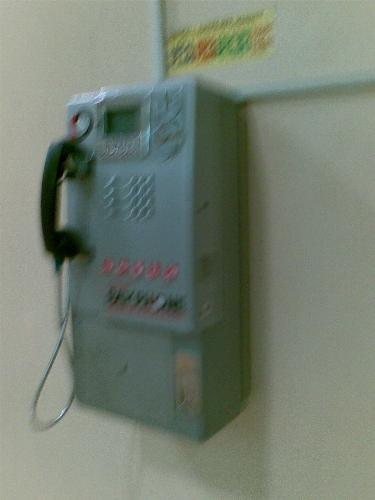 Philippines
February 5, 2010 10:24pm CST
With the advent of mobile phones and with the growing number of people having them, I often wonder whether these people still find the need to use them. Yes, I still see there are a few installed in some areas. Do you still find the need for pay phones if you possess a mobile phone? Do you think companies should phase them out or pay phones should stay?
8 responses


• Philippines
12 Feb 10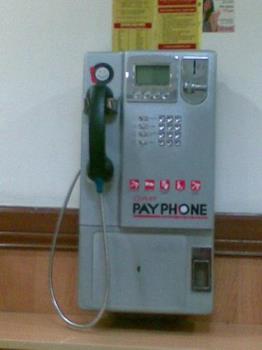 Hi Yresh12, Although many are using their mobile phones, we know that there are a few who don't have these gadgets nor a land line at home. Some of them may be able to borrow from friends or relatives and still some others go to the pay phone centers. I still see many people lining up on pay phone booths in the telephone company. We can say that there is still a need for these pay phones. As you say, they are most needed in communicating with friends and relatives who are outside the country or outside the city.

• United States
8 Feb 10
As it is right now, it is apparant that pay phones have been going by the wayside. There was a time that there were pay phones everywhere that you went. Now, however, it is quite rare to see a pay phone on every street corner. The last time that I used a pay phone was when I was in high school. Since then, I've had a cellular phone and I've not seen the need at all to make use of a pay telephone. I think it is honestly a lot more sanitary to use my personal phone than to use a public pay telephone.

• Philippines
9 Feb 10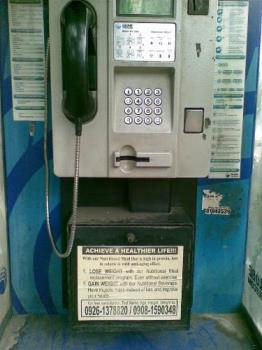 Hi Dorannmwin, I also see only very few pay phones here. There are quite a number in the offices of the telephone company in their booths. There was one I saw in the grocery section of a department store. With their dwindling number, I think the telephone companies still make money out of it because I see that they still exist up to this time despite the advent of cellphones.

• United States
7 Feb 10
Pay phones are being phased out because they are no longer profitable. If something happened to my cell phone when I was away from my neighborhood, I'd be hard pressed to find a place to make a phone call.

• Philippines
7 Feb 10
Hi Bellis, They have already been phased out in some areas. I have read that AT&t was considering of doing that in December 2009 (or was it 2007, I'm not sure) in certain places. It must have become costly to maintain them because they no longer bring in profits. We still have phone booths in the offices of the telephone company here and a few in big department stores and malls. I see people who still use these pay phones.

• Estonia
7 Feb 10
I am sure that I don't need these phones. This question got me thinking: When have I seen that phone for the last time? I think I haven't seen any of these phones for like years already. I didn't even noticed the disappearance of these phones.

• Philippines
7 Feb 10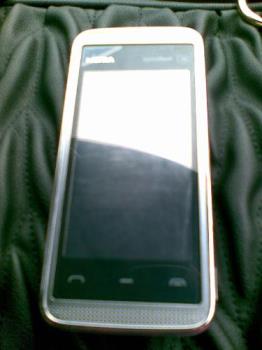 Hi Biomechanoid, So, surely you don't find the need for these pay phones. Because even with its disappearance, you didn't even notice it, lol. Something which we don't miss is something we don't need, isn't it? Well, they may have phased them out because the company thinks that it was not profitable for them to maintain them. With the advent of cellphones, they have become obsolete.

• China
6 Feb 10
i think that pay phones should stay.although i have owned mobile phones and convinient with my life.but unexpected thing would happen in my mobile phones.for example.suddendly have no electricity in my mobile phones or my mobile phones would not used for a while,i can prefer to pay phones.at least when my mobile phones would not used and pay phones can help me to contact my friends.otherwise i dont know i should use phones at anywhere.

• Philippines
7 Feb 10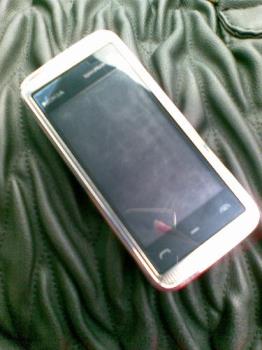 Hi Bingchen, That is true. Even with most people having mobile phones, they still need the pay phones some time in their life. This is especially during emergencies, as you said, when the cellphones run out of battery and you really need to get in touch with someone. I also have experienced myself in that situation. Lucky enough that I was close to the office of the telephone company and I was able to make an urgent call. That may also hold true with our landlines at home. We still need them for other reasons.

• Australia
6 Feb 10
I do use them from time to time when I live my phone at home or something like that. They are useful to people that dont have mobile or in a emergency. I think they should stay.

• Philippines
6 Feb 10
Hi Violeta_Va, Although most of the people have their own cellphones, there are others who don't have by choice or by some other reasons. They still find the need for pay phones. Pay phones are important in cases of emergency. But, I wonder if there are still coin pay phones around. I really hope it still exists because if an emergency occurred, how can one call without a pay phone that accepts coins? I don't know if phone cards are easily accessible in small stores as it is with cell phone loads.

• United States
6 Feb 10
There are not many pay phones left around where I live. So I think they have been phasing them out for some time around me. I have not used a pay phone in years but if I forgot my cell phone I hope they are not all phased out if I needed to make a call.

• Philippines
6 Feb 10
Hi WiseReptiles, A lot of people still patronize pay phones. I see them when I pass by the telephone company's offices. I haven't used one in years, too. I don't know if there are still coin pay phones in their offices. When I went there one time to pay my bill for our landline, phone cards were sold --- these may have replaced the coins now. I hope I am right. People use them in emergency especially when a cellphone runs out of battery. So, there is a reason that they need to stay.


• Philippines
6 Feb 10
Hi Atv818, I still see a few of them. A number are in the offices of the telephone company. It is still useful for some people. It has been quite a time that cellphones are here but the pay phones still managed to exist. It should mean there are people who still need them and the company thinks they should stay.