Do you love the new version of mylot?

Philippines
11 responses

• India
12 Feb 10
though, not very drastic changes are there in new mylot, but its needless to say i like it most than previous one, new version of mylot is most expectedly good one from its members


• Pasig, Philippines
14 Feb 10
i love the new version upgrade of Mylot it a faster one than the old one and easier to use also and i like the shortcuts its puts you right away where you want to go.i think Mylot made a good job in making us more comfortable in using the new version.thank

you Mylot

• India
12 Feb 10
Yes i do love this version and its really interesting and its very easy too.

• India
28 Feb 10
is it???? sure...... tell me...about the new version of my lot

• Indonesia
1 Mar 10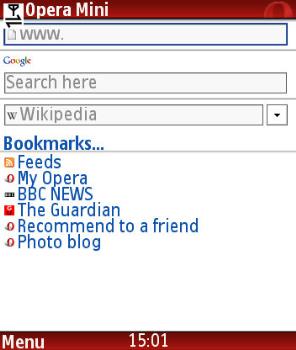 Oh, I absolutely don't like it. The update does nothing good. I mainly accessed mylot through opera mini in my cellphone. But thanks to this updated version, I can no longer make any post in mylot. Mylot used to be opera mini friendly but now, not anymore. I hate it. So now I have to use PC like it or not.


• United States
14 Feb 10
i like that I can find my friends on my friends list faster now that they are alphabetical order.

• Indonesia
12 Feb 10
the latest version of mylot was very fun for me ... but may still need more development, for example, added a chat facility between fellow members or there any exchange facility Fhoto ... hmmh .. this will certainly add to the fun we all


• India
12 Feb 10
Now it more user friendly than previous version.I like it very much.

• Australia
12 Feb 10
I think it's fantastic... Still has the old style ease of it, but has been revamped to work better. Love it!