What is the best way to enjoy life?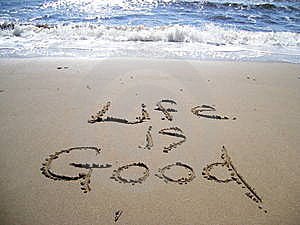 India
February 12, 2010 7:28am CST
Many times in our life we come across situations where we ask more than what we deserve. I think this is where we loose the ultimate joy of life which is to enjoy each and every moment as it comes in our life. We keep on chasing happiness and in return it moves away from us, so the best way is to find happiness in each and everything we do. I guess this is the best way to enjoy life. What you guys think about it? And what according to you is the best way to enjoy life?
2 responses

• Malaysia
12 Feb 10
Sometimes in life, it seems as though the only way to experience happiness is to perform selfish actions, not taking anyone or anything else into account. Time, energy and money are abused through selfishness and although temporary happiness may be experienced, unhappiness is actually increasing. Until this is realised, there can be no solution. Therefore the way to be happy includes making others happy.

• India
12 Feb 10
yes, so true i completely agree with your opinion.

• India
29 Aug 12
Share your feeling with your friends, chat with your family members or friend, tell some jokes to them, watch the movie lots of ways to enjoy the life. Life is short so enjoy everyday.