Baby wigs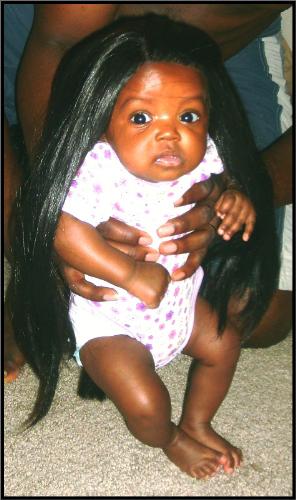 United States
February 14, 2010 12:49pm CST
I seen this picture and a youtube of this woman actulle having a wig on her baby.She says "she wont be caught without her wig and her baby will not eiather". It just goes to show you that ppl will do any thing these day and yes that means having a special wig made up for thier girls just like the America's beautful baby things.
1 response

• United States
25 Feb 10
A wig for a baby. That has to be something I have to see. My oldest was born butt bald, bless her heart. A wig could helped her from being called a boy,

. I think people do things like this to get their so called 5 minutes of fame. It's sad some people will drag their kids into their craziness. Baby wigs is up there with those baby high heels.

• United States
11 Mar 10
You can say that again.There just to much "5 munites of fame these days.Why put the poor kids through it?