Opinion on Slap Chop?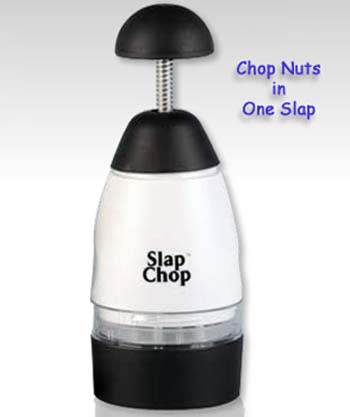 United States
February 15, 2010 12:50am CST
I was wondering if anyone here has used the Slap Chop? I am thinking about purchasing this because I am the one who does most of the cooking and I hate chopping things up with a knife. I know it's lazy to buy a gadget but if it helps with cutting down on the time of using a knife than I am all for it. Even if you have not used the Slap Chop I welcome your views on whether it is worth purchasing or just to keep doing it the old fashioned way with a knife and a cutting board.
2 responses

• United States
15 Feb 10
Anything that will allow you to cut down on cooking time is great. I want to buy one as well. But,I don't cook all that much. I wish I could get this for a house warming gift as well. Buy it and let me know how it went. Your saving time is all that counts.

• United States
15 Feb 10
I agree with you on the saving time part. I have seen them at the department stores and have been wanting one for awhile now. I will probably go out and get one and give it a try the worst that could happen is I don't like it.


• Bulgaria
15 Feb 10
hmm I'm not sure what is this. Do you have to use your hand instead of electricity? I have an electric chop and I use it very often, I even don't put it in the cupboard because it's more comfortable for me to be always ready for work. If that thing that you want to buy have to use human power I'm not sure it's a very good idea. I think there will be a lot of efforts

• United States
15 Feb 10
It is hand powered. I do have an electric one and like that but from what I seen on TV this cuts vegetables the way that I like them but then again it could be thats what the infomercial wants me to see.