If Given A Chance, What SuperHuman Ability Would You Like To Have?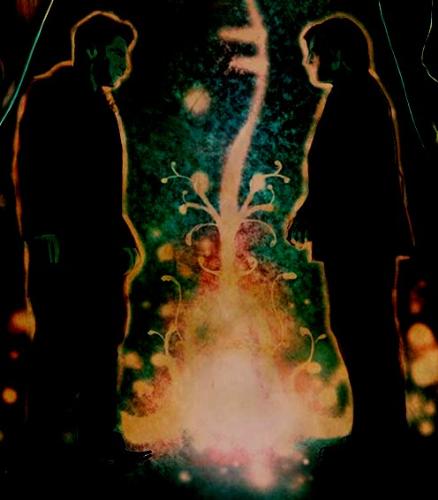 Philippines
February 20, 2010 11:11am CST
I remember in our Psychology class we discussed about ESP (Extra Sensory Perception). They said, everyone display some psychic power every now and then like when your had a dream, it comes true unexpectedly. And they said, Psychic power can be developed with special training even you weren't born naturally psychic. If you will be given a chance to train an "ESP", what would you like to have and why? Choose only one (1). You can choose from the following list: *Clairvoyance - clear vision( can be also considered as premonition), seeing things far away w/o using the physical eyes; enables to see scenes or mental images with the mind's eye. *Clairaudience- clear hearing, perceiving sounds or words from a distant/other realms *Clairempathy- clear emotion, sensing the attitude or emotions of another person *Psychometry- perceiving info about a person,place or thing by holding one's hands, an object belonging to a person or place. (also called clairsentience-ability to see the history of a person or object by touching it) *Psychokinesis- the ability to move objects through the powers of mind *Intuition- perceiving an idea, knowledge or information directly. (a gut feeling) *Telepathy- reading other people thoughts and sending them your thoughts *Auric Sight- the ability to see or sense the colors of the aura, thus sensing the mood, emotion or health of the person. *Mental Influence- is said to be an advance form of telepathy that enables one to influence the mind of other people. *Psychic Healing - the ability to cure pains or illnesses by transferring some kind of healing energy. For me, I would like to have a telepathy ability. So that I can read people's mind. I know it's kinda hard to know exactly how people see me or what they think about me, but it could be fun really. Before I like to have premonition but it wouldn't fun to know what it is going to happen. How about you?
5 responses

• United States
1 Mar 10
I would like to have the power of psychic healing so I could fix the pain of others, because I don't like to see other people in pain.


• India
20 Feb 10
Hey Great post,If i would given opportunity to choose any one power from you have written i like to choose Psychometry-perceiving info about a person or place by holding one's hand. i think that's a nice power we can come to know what a person or obect is just by holding his/her hand.but i really like & enjoyed your post.Happy Mylotting.

• Philippines
20 Feb 10
Hello grace! I'm glad you like and enjoyed my discussion. So you chose psychometry. Therefore you can see the past and thing abt the person or object you hold. It sound fun, too. I was thinking to choose Psychometry or Clairvoyance but I don't like that much seeing the past and the future. But it could be fun and it's all about choices. Happy myLotting to you! :)

• Canada
20 Feb 10
If given the chance I would like to have clear vision be able to see and have visions. I would like to know and help people by having these visions. I would be able to contribute more skills to helping people more then I can contribute now. I really enjoy helping people and making them smile and feel loved.

• Philippines
20 Feb 10
Hi Jeff! It's good to know that you want that ability to help other people. As I wrote, I said that I like telepathy coz it's fun reading the minds of people and now I realize I can also help others. If someone thinks and plans a bad move to someone then I can tell him, right? But sometimes I think, in most cases, when you tend to get into other people's lives, sometimes you make their lives complicated, because things happen for a reason. Like for example, you stop that accident, but then that accident has really a purpose in his life and every action we did lead to another one. Well, thanks for you response, anyways. :) Happy myLotting. P.S. I think if we seat together or if I see you, since mine is telepathy (as if it is true,lol) then I can read your mind, i can read what you see. That's fun really! LOL

• Philippines
20 Mar 10
It's clairvoyance and telepathy! I want to see so many things about the past and maybe the future, but sometimes thinking about the future scares me. But I really want to see the past.

I want telepathy too so that I can know what other people thinks of me.