Hypothetical question to pound at!!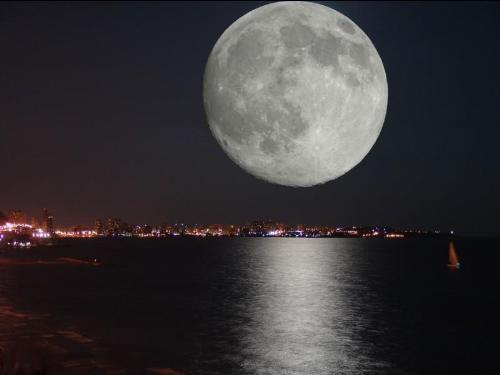 Canada
February 23, 2010 6:02pm CST
What if you're offered to go live on the moon! There are too many people on earth, so they've colonized the moon. Nearly all the space is occupied by huge buildings. The cities are under a huge dome now. Only one thing. There are NO government, NO rules, NO regulations, NO laws, No police. You're allowed firearms but nothing big enough to poke a hole through the exterior walls. You have no assurance that you'll find work or if you'll be able to make a living there at all. Would you want to go? Would you bring your family or kids if you have any? Oh and you have to sign a contract for 5 yrs. No way to come back before your 5 yrs is done. So, what do you do if it was offered to you right now??
9 responses


• Canada
24 Feb 10
Its a way to look at it. You're right, no family or friends wouldnt be the same up there. Thanks for replying.

• United States
24 Feb 10
Little crime? During the gold rush people were killed, buried and no on was the wiser. That's exactly what it would be like on the moon. There would either be a hostile take over or everyone would end up killing each other. No matter what, we are human and we are going to do what it takes to survive.

• Canada
24 Feb 10
I feel the same, there would be horrible crimes and take over by the strongest and it would be like in prison.....the stronger rules and fu the rest. A totalitarian society would emerge.

• United States
24 Feb 10
I would probably decline the offer...I haven't lost anything up there yet (except maybe some tax dollars the government wasted up there) and I don't plan to lose anything up there. I have no business in space...

• Canada
24 Feb 10
You're right goldeneagle, so much money spent for our lovely moon. So you're staying here with us then. We'll keep you. Im not going, too dangerous for my taste haha

• United States
19 Mar 10
We should be spending that money on solving some of the environmental problems we have here on our own planet instead of buying into the fantasy that we could live on the moon. That money would be better spent on things such as wind-energy turbines, solar panels, tidal-energy turbines, and hydro-electric dams. These would take advantage of the RENEWABLE resources that we have here on Earth, and would start the process of moving us AWAY from our dependence on fossil fuels. I was reading an article in a magazine I picked up in Gainesville, Florida, that was talking about the city of Gainesville implementing a plan to pay people for the energy they created by having solar panels installed on their homes and businesses. I can't remember what the article called it, but it was a really interesting concept that other cities should follow Gainesville's lead on. Most states offer a similar program, but the program started in Gainesville pays IN ADDITION to the benefits offered by the state of Florida. Anyway, the article stated that there were more solar panels installed on the SOCCER STADIUMS in Germany that were sold/installed in the ENTIRE state of Florida during the WHOLE previous year. I don't know about you, but to me, that is a pretty sad statement. It perfectly illustrates how far behind the rest of the world the United States is when it comes to things like solar panels and wind-energy turbines. All this money being wasted on exploring the moon and other planets would be MUCH better spent on tapping our renewable energy resources here in our own country. Don't get me wrong, I believe there are parts of the space program that are important. The satellite systems that we have in space are vital to our national security and our communication abilities. It is vitally important for us to keep our satellites working and updated to the best of our abilities. However, money spent on exploring other planets and galaxies is money wasted, and is money we should be spending in other ways...

• Philippines
26 Feb 10
No way. I would reconsider if it's just a few days or weeks stay. But not on a permanent basis. Why should i live in a place where everything is recycled from air to water? Even the scenarios is not something you would be looking forward to everyday. To me, it's just a prison, even more chaotic. Maybe that's the primary reason why god put the moon at a distance so people will not populate it

. But if ever we come to a point that man will be able live in the moon, i would still choose earth.

• Canada
26 Feb 10
I feel the same Ybong. For some reason, I feel safe and secure on good ole mother earth. I can only hope we'll never run out of space or resources that we have to spoil the moon. Thank you for participating.

• United States
26 Feb 10
Well, there would have to be some incentive for anyone to want to go up there...like you get paid a zillion dollars if you survive and return to Earth.

My husband would probably want to go because it would be a real challange and he likes challanges, especially macho type ones, but I wouldn't want to. I get cranky if I have to sleep with one eye open for more than two nights.

• Canada
26 Feb 10
Hello Spalladino. I think mostly macho men would want to join such a project if there is ever one haha! Yah, men do love a challenge, dont they? Then all of us girls can stay on earth and spend our whole time shopping with THEIR money

Thanks

•
24 Feb 10
While I love the idea of going to the moon, I don't think I would like to live on it under those conditions. Life would be pretty harsh, difficult even. I'm sorry, but if it were offered to me right now, I would have to turn it down.

• Canada
25 Feb 10
Join the club then Beautyfactor, sounds like most women wouldnt go. Too frightening and its understandable. Thanks


• Canada
24 Feb 10
Hi Ice troll, well another one who's up for adventure and the fight that might await anyone landing on our beautiful moon. I think you'd know how to defend yourself then. Thanks

• United States
24 Feb 10
Hi, Magical! Sign me up! I'll be there and enjoy the adventure, I'm sure!

• Canada
24 Feb 10
Really?? well you're a brave one then. I guess we need some people who are wide open for adventure. I think you'd have your money's worth !!!

• United States
24 Feb 10
Well, if you put it that way.. No. Chances are it would be a rapefest of criminals and weaponry. No laws or police? Thats just asking for trouble. I would not take myself, let alone friends and family. Some people would demand there be a government, and take over the place. It's natural for there to be a leader, even in the wild. Somebody would have to take the roll, and it would most likely be by force. Now, if only 'good' people were allowed. People with no criminal records, and a decent history of being a good person, then I might think about it. Though, how food and water, and everything else would be transported and disposed of, I don't know. It would take a lot of careful consideration, and even then I'm not sure if I would go for it. It's just one of those things that seems too good to be true.

• Canada
24 Feb 10
Hello Fluffy, well thats why I tittled it "hypothetical" I dont think something as perverse as this would ever happen......well I sure hope not. Guess some of us would rather stay grounded on good ole earth.

• Shingle Springs, California
24 Feb 10
I love the idea of space travel. I hate the idea of getting space sick. I love this planet and the beautiful places on it and can't see myself on some sterile moon. I think it's for somebody else...