Supplements!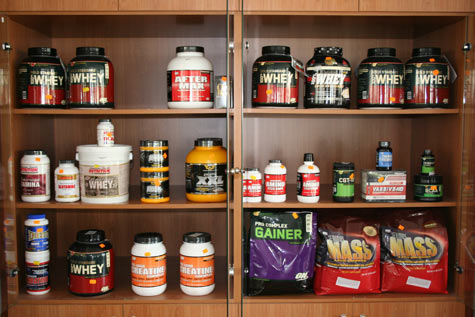 India
March 8, 2010 1:04am CST
Hi everyone, I used to workout in the Gym for hours, but I have never got good results, I have seen many people taking Supplements, wondering are these supplements are really good for health, do these powders, tablets etc.. really work??
3 responses

• India
8 Mar 10
Hi Gaurav, supplements surely work, it is always better to talk to the personal gym instructor and take a second opinion from a Doctor, if I were in your shoes I would not only take advice from the doctor and personal trainer, after taking advice from them, I would research about the products they referred before I actually buy it, that makes more sense to me, I should know what I am buying, is it good in the long run, are there any side affects, what do people say about this ABC product, information is always good and handy. Good Luck & God Bless

• India
8 Mar 10
Thanks a lot for your valuable suggestion Rachel..

• India
11 Mar 10
Hey Rachel, just need to ask you have any idea about the diet which we can take on daily basis which can help gainning the muscles..


• China
8 Mar 10
Hi, Gaurav, I don't take any supplements, though I think they maybe work well. I believe in health preserving in Chinese traditional way - Eating food instead of taking tablets. Of course, I think supplements are necessary for those who're ill or weak, because they cannot absorb nutrient substance from food by themselves. Hence, they need supplements which contains nutrient substance with high concentration, so that their bodies can absorb it easily. But if I'm young and healthy, I think my body can do it from daily food, if my diet contains every kind of daily necessary substance. If I take tablets early, I'm afraid absorption function of my body weaken. But that's just my personal opinion.

Hope you healthy and enjoy mylotting!

• United States
8 Mar 10
In order to gain muscle, you need calories to burn. So any type of powdered drink high in calories or power bars will help. As well as just increasing your food intake, HEALTHY foods though not fatty foods. Increasing your food intake with fatty foods will bring in calories as well as more fat. Unless you want fat just go for higher calories lower fat. Hope this helps!!