WHAT IS TRUE TO YOU IS NOT TRUE TO ME AND WHAT IS TRUE TO ME IS NOT TRUE TO YOU.


Philippines
November 15, 2006 10:32pm CST
How do you react with that statement or philosophy? We have different opinions and things we do but we cannot expect to please everybody, the other might criticized us or they may give us compliments or praises. But whatever it is, let's accept it as a challenge to help improves our totality as a person.
8 responses


• United States
19 Nov 06

This is called CONFUSION! One believe it another do not. Sometime its meaning may difrerent for example a false things is not true to you, but true to me because I do not know it is false. You can see in mylot many man using avatar of cute woman, now such type of avatar is true to me but not true to the man who use it!!!

• India
18 Nov 06
well u have raised a very valid point..its difficult to say no to close friends and relatives even when u principally don't agree with them..but I believe people do learn with time that its impossible to please everyone and then they start to take stands..it might be a short term solution but in long term u got to explain ur logic to the other person concerned..

• Philippines
20 Nov 06
you're right, thanks for your meaningful opinion.


• Philippines
18 Nov 06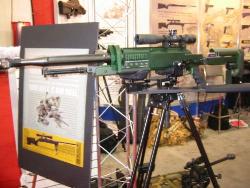 thats how nature works, just imagine if all humans looks the same, think the same, react the same, have the same line of thought etc... do you think this planet will be as progressive as it is now and as complicated as right now. surely it will be borring to the max level if you ask me. greetings. : )

• Philippines
18 Nov 06
Agree, there is always a leveling. Imagine we all have the same features , how can we recognize our mother, father, etc....Thanks.

• India
18 Nov 06

very true.its like viewing same thing from 4 different angles.we all our correct from where we stand and from what back ground we come from but we are wrong also if viewed by others. we must shift our position to percieve each others reality.its like a glass half full or half empty kind of thing.both answers are correct

• Philippines
18 Nov 06
I agree with you , we must possess an open minded views to accept everything.

• India
17 Nov 06
Exactly ,no is same so is their thinking and thought, about anything;So we should try best to respect other thinking and thought's.

• Philippines
18 Nov 06
You're right we should try to respect others so we may gain it in return. Thanks!

• Philippines
17 Nov 06
we have different comments or suggestion in a certain topic or discussion.we must respect others decision or comment in order to us to be respected

• Philippines
17 Nov 06
YOu're probably right,respect is the best thing that we can do to anybody.