How many kids do you want in your family?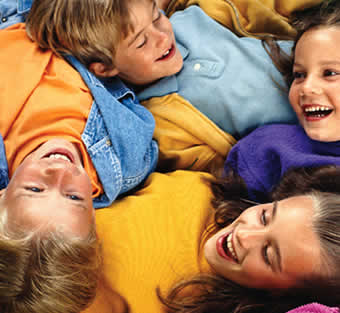 Philippines
March 20, 2010 1:30am CST
When I fall in love with the love of my life, I always say to myself that I want to have 12 kids like a whole team of basketball player...Seriously, I only want to have 3 kids - 2 girls and 1 boy. My wife is already pregnant for 4 months and we are still wondering if its a boy or a girl... But I am wishing for a very big family but it depends as long as I can give them everything they need. How about you guys... How many kids you want in your family? Do you want a small family or a big family? God bless
7 responses

• United Kingdom
22 Mar 10
Before I had children I dreamed of having a daughter first and then a son. If I had only had one child I would have wanted to have a girl. If I had a boy I would have wanted a girl too. I have a 14 years and 11 months old son, a two years and ten months old son and a nine months old baby daughter. So I am very lucky to have two boys and a girl. My toddler son is disabled and therefore he is not able to walk. For that reason I am not planning on having anymore children. Three is the perfect number of children for me. I wonder if your wife is expecting a boy or a girl. Good luck to her in the rest of her pregnancy. I hope that you will get all the children you and your wife wish to have.


• Germany
22 Mar 10
Before getting married I wanted to have six children. After getting married I thought one was enough. But my husband wanted one more child. So I gave birth to another child. After 3 years I wanted to have one more child. But I couldn't conceive a child. Now my husband and I would like to have 2 more children. My children also like to have baby brother and baby sister. But we are very scared to get more children.

• Lapu-Lapu City, Philippines
21 Mar 10
i wished i have only 3 kids. but i have more and we are very happy with the big family. the reason i wished i had only 3 is the expenses. we should always think about the expenses, the budget, the income and the job we have, in deciding how many children we want.


• Philippines
20 Mar 10
I prefer a small family too. I want to have 3 kids too. A boy and a girl. I want to adopt a boy from Africa.

So there will be 3 kids. 3 kids are just okay, not too few, not too many.


• India
20 Mar 10
I will prefer a small family with at the most two kids, weather boys or girls, do not matter, because These days both have good development opportunities, and both can stand on thier own feeet.