What's your favorite Jessica Alba movie?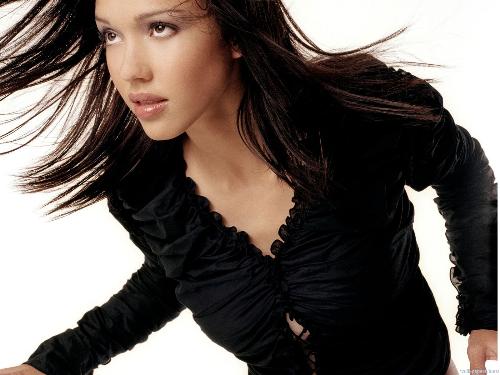 Philippines
March 21, 2010 10:14am CST
I am an avid fan of Jessica Alba and my favorite movie of her is "Fantastic Four". I really like her character in that movie cause she acted really good. She projected as a very strong woman. Though she was having a hard time being a hero, she never forgot her feminine side. It also goes for all women who have to main two jobs in their lives, to be a wife/mother and maintain a job at home. We should always look happy, beautiful and smart even though there are lots of demands in life.

8 responses


• Philippines
22 Mar 10
I know this but I didnt get the chance to watch it everyday cause I didnt have a lot of time when it was still being shown on tv. Anyway, even though I didnt see this as much as you did I believe in your words that she's dedicated and a good friend to all. Maybe its not just about the role she played in that series but maybe her real personality is also like that. Do you think so? Well, I also like her because I had a student before who told me I look like her.

But I know its not true cause she's was prettier than me.

• Bulgaria
21 Mar 10
I like ''The Sleeping Dictionary'' . She is acting very well at this film. And in 2-3 scenes she is very sexy i think :)

• India
21 Mar 10
I liked her role in fantastic Four and Good Luck Chuck.These are the only two movies of Jessica Alba that i've watched and i really liked her in those movies. She is a great actor.

• Philippines
22 Mar 10
I agree with you. She's really a very great actress. I think she's really sexy. I dont know what her first movie was but she actually appeared in the movie Never Been Kissed. It was not a major role she played in that movie but it really made me remember her. There should be more actresses like her in hollywood.


• Philippines
22 Mar 10
I guess you are more into the director of the movie. Maybe you should also try on watching more Jessica Alba movie maybe you will also find some interesting movies of her. Maybe it will make you change your mind about her being a terribly cookie-butter.

Though I think she knows that she's really pretty and gorgeous, I am still a huge fan.



• Singapore
21 Mar 10
Same as you, I think Jessica Alba really did her role pretty well in the movie. She is simply gorgeous. She has got a certain charm about her that I just don't know how to put it in words. Anyway, ever since after watching the movie, her looks has stayed with me in my mind.

• Philippines
22 Mar 10
The first movie I saw that she was in is "never been kissed". She didnt play an important role in the movie but she's really pretty in that movie and maybe that was the start of the making of Jessica Alba. She's really pretty and she's very successful in her career so I think that's the reason why there are so many people who would try and destroy her reputation. I think she's also so into motherhood and she's an example.


• Philippines
22 Mar 10
Good Luck Chuck was a bit shocking for me because I didnt expect Jessica Alba would participate in a movie like that. I like her too but there were scenes in the movie that I am not use to seeing with Jessica Alba in those kinds of movies. It was funny though and I will always like her.

• Philippines
24 Mar 10
My favorite movie of Jessica Alba is "Into the Blue" because she was so hot and sexy..=p That movie was so fun!!!! You have to watch it, i guarantee you'll love it!!