my forever love----Edward Scissorhands & johnny depp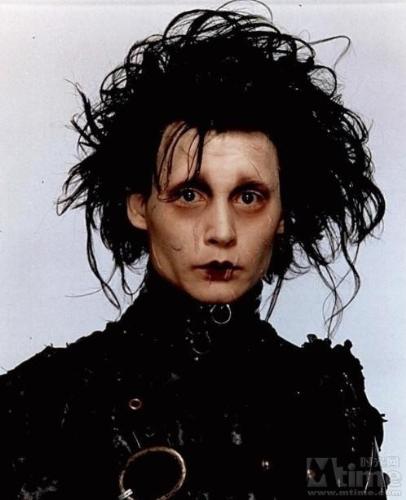 China
March 29, 2010 9:33pm CST
The first time i know johnny is through the film 'Edward Scissorhands', at that time i did not have full understanding of this world, i'm a disaffected youth,all in my life is betrayal, i have felt that there was no one can understand me until i saw that movie. I first noticed was his eyes filled with melancholy, although the story has not yet started , but it seemed like i have known him a long time, my emotions fluctuated because i was very understanding of what happened to him, it felt like the same to happen to them, one of his eyes can make me cry, since then i have no the kind of experience! that feeling really wonderful
3 responses

• Philippines
30 Mar 10
Hi cherry... I never knew that edward scissorhands until I wathced pirates of the carribean.. Never realized that for a long time.. I also watched it when I was young and I got hooked up with his character..The deep emotion which is so touching and me cry the whole time. I love his passion... I can say that Johnny Depp is a very good artist and he portrays his character with finesse and sophistication. He acts with a heart and gets in to the character. Just love it...




• China
31 Mar 10
I'm so happy to have like-minded friends, I love the pirates of the carribean too, the alternative style of absurd exaggeration of performance impresses me also in the Charlie and the Chocolate factory and The Libertine , He really is an absolute genius artist!

• United States
29 Jun 10
That was one of my favorite movies as a kid. I didn't understand the depth of the movie when I was a kid, either. But as I got older I realized how deep and touching the film really is. Johnny Depp is a great actor, and I think it comes through really well in unusual movies like Edward Scissorhands. Like you said, the way his eyes appeared while being in character. He's really talented.

• India
22 Jun 10
Well he is great and excellent actor who has not been recognized yet. He needs to be recognized and appreciated with an award.He is the best actor.