cheating or not?

United States
August 30, 2006 11:11pm CST
How many of you have gone out with an ex-lover while dating another you have a serious relationship with. And do you see anything wrong with it? Also would you tell your significant other about the date? Would this be considered cheating or not?
4 responses

• South Africa
24 Sep 06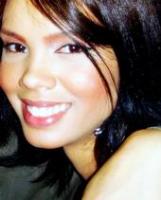 well to be honest...i cheated and have been cheated on...that was the learnin curve to get to me where im at right now in my head space..... well ive seen an ex of mine behind my then current partner....but at the time i was still madly inlove with my ex...i suppose it depends on the kind of relationship u have with ur current partner...but if i had to madly inlove with a person now....and my ex wants to see me...i would tell him to go to hell!!!! Im so over it! xxxx

• United States
17 Sep 06
I wouldn't go on a date with an ex. If I was meeting an ex as a friend, for lunch I would tell my current beau. That is not cheating.

• United States
15 Sep 06
I have never cheated on anyone, but I have been cheated on and it is heartbreaking, so I would never want someone to go through what I did .

• India
31 Aug 06
I never cheat any one. am true to my lover in the past but it end in failure. am honest i never cheated anyone.