I want to ask a question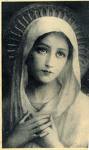 India
April 9, 2010 11:55am CST
My dear i want to ask a question to every one who belief in GOD, So i want to ask that you have seen whatever GOD obesially every one reply no but i am saying yes because i am thinking that mother is a another face of GOD. because mother has a nature very exclusive all of others and love toooooooo much no one can explain the love of mother with his prognise. so i want to ask up to what extent i am right.
6 responses

• United States
9 Apr 10
Hi, satya4186. No man has ever seen the face of God. All I know is that God is so bright as the sun that he can blind you when you see him. I have never seen him so I could not tell you what he looks like. I am unsure if he has a face or not. All I know is about his voice.

• India
9 Apr 10
Dear you are saying that if some one try to see the sun so some will blind but you have seen or read or lition any case that some one is blind to seeing the sun. please tell me if you have any matter like this.

• Bangalore, India
9 Apr 10
Hi..Satya You are right . Mother is the God which we have seen and we are seeing. Nobody can love as a mother loves. I am a father of two kids, but even now my mother will love me as I am small kid. If I have a cold or cough she will worry a lot than others.

• India
9 Apr 10
Thanking you for your view i and this is a think about sweetest mother no one entire word one who make compression mother.

• Philippines
9 Apr 10
I don't believe in what you are saying because as the bible says in John 1:18 "No one has ever see God", and in Exodus 33:20 "You cannot see My face; for no man can see Me and live". I dont really know how to explain it so I just gave you some passages in the bible.

• India
9 Apr 10
Thanking you dear i don,t know more about your religion. but according to my hindu religion mother is a second face of God. because every one born from mother .


• India
14 Aug 10
I love and believe in god! And i see god in my dear mom!!

•
9 Apr 10
I don't believe we can truly see God in this lifetime, but I believe we see glimpses of Him in everyday things. The love we show for each other and the beauty in the world, things which you can't refer to as a "Holy Experience" but which are magical and wonderful just the same.