Have you ever been annoyed by the dress of your teachers ?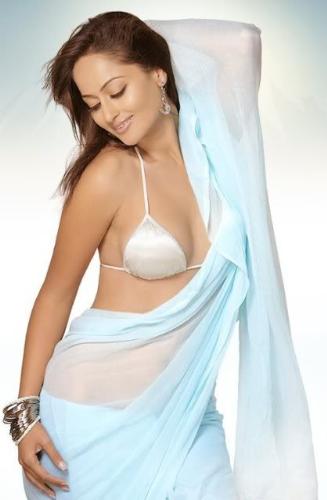 India
April 17, 2010 4:11am CST
I have noticed many times that even the women working in the educational institute wear sensually appealing dress,like wide open top which shows both the half moons when they bend down. Do teachers try to seduce boys by doing this,so they keep quite in the class and just stare at their blossom. Even the female clerks and library staff do so.Some wear tight pants which shows their underwear lining,some purposely drop their pen down so that when they bend down their loose bra is exposed. Its may be eye candy for boys but,it feels uneasy for girls when they gossip about these things.
6 responses

• Finland
17 Apr 10
Yes, many times. It hasn't been eye candy for me, but like a curse. I think that our english teacher is a pedophile because she always opens her dress so that we can almost see her boobs...

If our teacher would be hot, then I wouldn't mind though


• United States
17 Apr 10
Most schools have a dress code for the students. I think the teachers should have one to. I get extremely tired of seeing everyone on tv, in real life, magazines or wherever letting their boobs hang out. Happy weekend to u.

• India
17 Apr 10
As a male member of the demonstration class,NO,but if her teaching magic really fascinates me,I'm rather ready to listen to her keeping my eyes closed.The exposure kind of thing doesn't really work for the studious and matured kind. Thanks Happy MyLotting!!

• Philippines
18 Apr 10
Well, not really annoyed but yeah..it's kinda uncomfortable to look at. But for me, it's okay if the professor is good-looking...I don't really mind. But if not, students, even the boys, will just make fun of them =P Although, as professors or school staff, they should adhere to the policies of the school.

• Garden Grove, California
17 Apr 10
hi avigar ha ha nope as a lot of my teachers in college were stuffy male professors,but in high school it was during the second world war and the women teachers wore very sedate clothes, even you would have not been shocked. I guess some of the modern teachers do dress provocatively but would not the school board disapprove and reprimand the teachers. or are you a tad stuffy? I imagine you are from India and I guess our more comfort loving American people would shock you as when it gets hot in states like my California we often wear shorts, so we show some skin, I think maybe we have cultural differences here but I would not like to have children being taught by a woman who lets her boobs show through. "She is not supposed to be trying to excite her students but to educate

them in whatever subject is teaching.



• Indonesia
17 Apr 10
I assume that such effect are not god for student, to people working in educational institutions would further encourage the students to improve the quality of their understanding of the lesson is more increased and not giving the show it's beauty the body of the teacher would be obeyed and imitated the students. If the teacher like that, what will become of his students later.