What is the best operating system to you?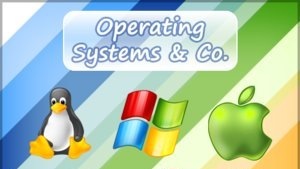 Philippines
5 responses

• Philippines
19 Apr 10
I'm also using windows 7 now. So far, I'm satisfied with it. Except for a few unsupported applications yet, it is a good OS. It's visually pleasant. It probably is microsoft's response to mac.I've tried vista before and it was a disaster. I'm still most comfortable with Windows XP. Maybe because I've used it for almost 8 years. But of course, I can only use it for so long. Given some time, maybe I'd learn to love Windows 7 as much as I loved Windows XP.

• India
19 Apr 10
I have used many operating systems right from Windows to Linux to MAC OS X. I loved the Linux ones more than the Windows, not because I am less prone to virus on a Linux, but Linux OS have a very good interface and are open source ones. Windows 7 is the best in the Windows series - I loved XP and Vista too. But, Vista ate up my resources a lot unlike Windows 7 and XP. MAC OS X is excellent. I recommend Seven, Ubuntu 9.10, Kubuntu 9.10!

• Philippines
19 Apr 10
Windows is easy to use. So many people is using it. It will depend on your need. And your budget. I recommend to use Windows XP or Windows 7. And windows vista is a no no for me.

• United States
19 Apr 10
Personally I like Windows XP, Windows 7, and Linux. Linux is my favorite due to the flexibility of this operating system. It tends to allow a person to do almost anything that Windows normally does not allow. The unfortunate side effect, is it is hard to play games on Linux. The good news is that Linux runs faster than windows even with multiple processes running and with less hardware.

• Eugene, Oregon
19 Apr 10
I have used Windows XP, which is on my desktop, Windows Vista on a laptop that I gave to my grandson, and now the laptop I am using has Windows 7 on it. I reall like Windows 7, as I have not had any problems with it whatsoever. I had heard a lot about Windows 7, and so I decided that I would buy a lpatop with it installed, and I am certainly glad that I did. It is a very stable operating system, and I think that it far surpasses any of the other operating systems I have used. Take care, and happy mylotting.