To all the singles!!

India
April 23, 2010 5:31am CST
Hey Singles!! what age do you think is the right age to mingle??:D
9 responses


• India
12 May 10
WOW!! so fast..u shud be lucky...m 19 and i have not yet started...hehe..

• Philippines
23 Apr 10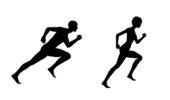 i think it doesn't matter what age to mingle.it depends on how sociable are you.as i've seen in your profile,prateek,you're just 19 and for boys like you,it's ok to mingle at your age right now as long as you now your limitations.make friends first,get to know more the person who you like.don't get things to rush.those times may lead us to trouble.when you know the person more,it's time for you to decide whether you like her to court or not.just take things easy.you'll get there someday...

• India
23 Apr 10
Hey my dear friend what a question really ha interesting i think in my point of view if your single then you want to be mingle then 18 is the right age.


• China
25 Apr 10
Mingle? You mean when to get married? In my opinion, there's no one "right" age to get married. It depends on your own ideas and feelings. If you find someone whom you wanna live with for ever, you could consider to marry. You'd better not get married just because you're under pressure of others including your parents and relatives. You may feel lonely if you're single in your old age, but if you choose your partner easily, you may feel painfully.

• Philippines
24 Apr 10
Hey! I've been single since birth and I've been mingling with quite different people. But I get what you actually mean. Well, as long as you're already emotionally matured and ready for the consequences ahead. I'm 21 and my mom always tell me that I should join in different organizations so that I'd be able to find a partner. But that's not what I really look forward to in joining social groups. Friendship is the primary purpose and finding the right one in that organization would just be a plus or bonus.

• India
23 Apr 10
I think you here mean dating and not socializing.Dating i think when you hit 18 year mark and you are already getting some bucks form source its a right age to start dating.Money is important thing especially if you are a male.You need to have something in pocket to take you date to some movie or restaurant.

• Philippines
23 Apr 10
the right age to mingle? is when u feel that your ready to mingle. 23 i think. and there is no doubt in your self that u r ready to mingle. there's no such age to mingle i think. it is when you feel it.

• Philippines
23 Apr 10
Mingle? you mean to socialize? Is there a particular age for that? Anyway I guess it would be as early as puberty. I guess it is important that people should connect to the opposite s*x early, not because you promote early marriage but rather part of the development of people.