The pressure is on Dhoni.

India
May 7, 2010 7:36am CST
Hi Friends, Under the captaincy of Dhoni, Chennai Super Kings won the IPL 2010 Title. When compared to the team chennai super kings, the team India doesn't have quiet bowlers to play. But the experience bowling from Harbhajan and attacking bowling from vinay will make australian batsmen to struggle. On the other hand, the pacers who bowls above 150kph are in team australia. They will be more competitive for indian batsmen. I don't know how dhoni is going to manage it. The pressure is on him and he should make some changes to win against aussies. Happy Mylotting. Have a nice day.
3 responses

• India
7 May 10
The pressure is on him.And he can handle it very well just the way he has been from the day he became the captain. and bowling is definitely not up to the mark for India when compared to strong batting line up.If we bat first it will be advantage,but if have to bowl first then we struggle. Harbhajan will hold the key for India's victory today I think.I think Dhoni will start with Harbhajan in bowling.Because the Australian openers may struggle to play the spin. On the other hand Australian pacers are wonderful.

• India
7 May 10
Yes friend, you was correct. The Indian bowling is very bad. If australia bats first, then there will be run flow from them. Because there is very stong batting line up from australia. Only two players in the australian team are bowlers, remaining all are having very good batting skills. Though if they fail in bowling, there is pressure on captain and batsman to win they game. the toss was the matter of play.

•
7 May 10
I think it is upto us to let them be. They are not God and it is quite ok to lose a few games. Yeah they have to work hard. I think the pressure isn't just on the captain but all of us to stop expecting nothing short of a miracle from them. It is because of the IPL that we are such a mess in the international arena. Our cricketers including Dhoni need to realize that the only reason they are on the top because we feel they play well. We don't care much for their endorsements. They are earning enough from other sources to not feel the need to play. Their fire to win is misplaced by the greed for money. Till this changes and they realize they are playing for India which is a great great honour, they will not get very far. So the pressure is on each of them to prove they have the country at heart and not their bank accounts.

• India
7 May 10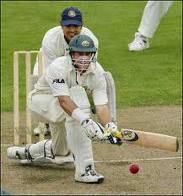 Dear friends , no doubt there is immense pressure on Dhoni, specially after leading CSK to ipl championship, which has already raised Indian fans expectation. But he is such a guy who raises his performance when needed most. When india won t20 , India had good team but not as good as the present team. They are in good form and have enough practice. So we hope he will manage his resources well in carribean condition and get india through first hurdle. JAI HIND