an oregano plant... is it just ornamental?

United States
May 17, 2010 12:41pm CST
I actually saw an oregano plant this weekend. It was like 15 dollars though. I wondered after I left if it was just ornamental? Is that possible? I wouldn't mind buying it if I can actually use it! Do you know of any such thing?
9 responses

•
17 May 10
15 dollars for an oregano plant!?!?! I paid £1 for mine (about 2$!!!), and it spread like crazy when I planted it in a pot, I can use it for cooking!!!!! I cannot believe that is how much a simple Oregano plant is for you!!!!!!!!!!!!! Think you should come to the UK and buy some from the farms around me lol

• United States
17 May 10
See, I thought that was outrageous! But I think the trip over might be a couple of bucks more than just purchasing the plant!! lol!

•
17 May 10
haha that is very true!!!!!!! lol, I couldn't believe the price of that!! But yes when you get one, you can use it for herbs in cooking etc! So long as it is actually Oregano!!! :) I am sure you'll get it cheaper somewhere else though! I'd shop around a little!!

• Anantapur, India
18 May 10
hi macdingolinger, what is oregano plant,first time i am hearing about this word,i never come across about the word,how it be an ornamental,i think there is lot of difference in ornamental and decorative,still i have to learn lot of things int he world,let me know more about this,have a nice day




• United States
18 May 10
Ornamental and decorative are basically the same thing. Oregano is a spice used especially in latin or hispanic type dishes. But I use it in about everything like soups and eggs!

• Chile
18 May 10
Im chilean, I love to cook and I wouldn´t be able to cook without oregano.

. That´s why I have a plant in my garden and I also dry my own. Pizzas are not pizzas without oregano, in case you have eaten them.

• Anantapur, India
18 May 10
hi macdingolinger and marguicha, thanks for the responses to this discussion from both of you

,none of one have revealed about the oregano,what is oregano,is it any plant leaves or any other thing,at least you have to put a photo of oregano,so that i may find what is oregano,have a nice day



•
17 May 10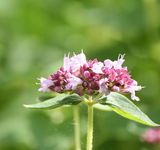 Oregano is a fantastic herb for using in Italian, Mexican and Spanish dishes. Most cooks see dried oregano, but oregano is actually a hardy perennial plant that is easy to grow in the garden. There are many different types, but the most common variety for cooking is 'Greek' oregano. It is also known as marjoram. It is easy to grow, well-suited to containers and very useful in the kitchen. Because their leaves very tasty, a few leaves go a long way. The leaves of a one year old plant can be harvested from June to November when grown in the open, and all year round if some form of protection is available. They are renowned for flavouring Italian pizzas and pasta dishes. They also make a good bush.

• United States
17 May 10
I didn't know it had flowers. I can't have a house plant that flowers as I won't be able to breathe!!!

• Chile
17 May 10
All plant have flowers of some sort. But you can cut the flowering stems before they do. That can also be dried.

• United States
18 May 10
I don't know, I have several vine type plants, they don't seem to "flower" that's why I choose those type of house plants.

• Canada
18 May 10
I can't see any reason why you couldn't get some use out of it...say if you pulled a few leaves off, dried them out, and then minced them up? But...wouldn't purchasing a small jar of minced oregano spice, be a little cheaper...especially at this time? Saving a few dollars right now, might be a better substitute? cdrxo

• United States
18 May 10
Oh, for sure! I did not get the plant, it would take years to get that amount of money on the positive side! I may check back and see if I misread the sign!

• United States
18 May 10
The cheapest route is go buy the seeds and start your own. My daughter just recently started a spice garden, oregano is one of them she planted. All is up already except the spearmint, don't know if that one will come up or not. If not will replant it. Oregano is a great spice for different foods and soups.

• United States
18 May 10
Now, that's a good idea! I may look into that one! That sounds great! I have the perfect window to start them in too!

• United States
18 May 10
Go for it, would be nice to have around as well as being able to use it with your foods. Happy Planting


• Philippines
28 Jun 10
Hi there! Maybe it was $1.50. Herbs here are sold for about $0.90 so it seems to be the right range. The suggestion of just getting a cutting from someone else that has oregano is also a good idea. Anyone here tried propagating oregano plants?

• United States
28 Jun 10
I haven't tried propagating oregano - or much else for that matter. I haven't seen any more plants (herbs) so I don't know what the deal was. It sounded outrageous to me though!

• Philippines
18 May 10
Oregano is one of the best herbal medicine for cough,esp with kids. 3 to 4 pieces of oregano leaves squeezed freshly and give to children to drink,twice a day could help loose some phlegm. But the price in your place for an oregano is too much. While here in my country,it can be asks free from the neighborhood.


• United States
19 May 10
I am going to have to find a nursery that raises these types of herbs so I can reap the benefit! Or I'll buy seeds and start a few plants on my own!

• Chile
17 May 10
OMG!!! I can´t believe there´s a place in the world where one oregano plant can cost that much!!! That´s a King´s ransom!!! I made my own plant from a cutting. If you know someone who has a plant, ask her to give you a cutting with some roots. As for the plant, if you touch it and then smell your hands, it will strongly smell as oregano. There´s no missing it. And if it´s oregano, you can eat it. I use my plant for fresh and dry oregano. I prune the plant, tie the cuttings and place them in the kichen away from the range.

• United States
18 May 10
Yeah, I am thinking maybe I misread the sign. I gotta go back and check it out!

• Chile
9 Sep 12
I don´t know how I got to this old post of yours, friend. But I was so shocked at the price of the oregano plant that I had to answer. I got mine years ago for a smile and a word of thanks. It was a piece taken out of the main plant but it had its own roots. Since then I have made oregano plants for my two daughters and for some of my friends. I cut the leaves when they grow too much and hang them to dry in the kitchen. So I also have dry oregano. It seems I could get rich if I went where you live with one tiny oregano plant.