Should I buy iPhone or not?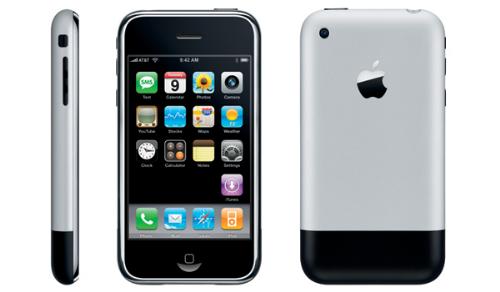 Philippines
May 25, 2010 5:25am CST
Hi everyone! Can someone tell me why iPhone is the best cellphone ever? Or is it? A few friends from Korea came to the office with their new iPhones and I was so jealous! I want one for myself as well! Everything that I need seems to come very handy with this phone - internet, games, cellphone, iPod and so on. Well, the price isn't really very friendly but I saw a website that sells iPhones very cheaply. And am considering getting one for me and my brother. My question is, is it sensible or cost-efficient if I buy one now. Or maybe if I buy later on, the price will be cheaper. The thing is, I am not really very sure why this one is a lot better than my current 3G phone as I didn't get all the features of iPhone from my friends. Can someone give me a good review of this product? or maybe advice on this matter?
3 responses

• United States
29 May 10
Did you ultimately get any clear answers? I am a long time all series Blackberry user and my time to upgrade is nearing. So I hear all the hype about iphones and me being the up to date technology just gotta have type of person, my brain heart is telling me iphone, iphone. I mean that is all people today are talking about. But my brain is still thinking blackberry, blackberry... I love my blackberry storm, my only complaint is that although it is 3G, the internet runs like a turtle. Boo...Since I have been such a long time user this time around I sort of want to really look into the differences and or benefits from switching. I read the responses and none really give you any sort of idea as to why one would best over the other. So I am curious if you figured it out by now?? I am going to be looking into it very shortly and if I come across any instant reason why iphone is the best, I can share with you also.

• Philippines
12 Jun 10
Hi hardworkinggurl. Sorry for the delayed response. Did you have an upgrade already? I went to shops that sell iPhones and you know what, I think it's more of risking a bulk of money over something impractical. I mean iPhone is really good when it comes to applications and fast internet access. But other 3G phones have also faster internet access. I still want an iPhone but not on the price sold in the market - it's almost a thousand dollars! How about your blackberry? It's my 2nd choice actually. How slow is the internet?

• United States
13 Jun 10
Wow, a thousand?? Why?? Here new contract is about $199.00, with a rebate also. If you still are on a current contract, I believe to buy it out outright it's like $399.00. No I have not upgraded yet my contract is not up until end of July, and by waiting I will also get a $100 credit. I am told that Verizon is going to release the iPhones in the fall, so I may just wait since my credit does not expire. I have the blackberry Storm and blackberry are comparable to iPhones, they are 3G but the internet is a bit slow. Hope this helps.

• Singapore
28 May 10
Currently i'm using iphone 3gs So far its the best phone i had ever used before. Its have lots of application for you and its has lots of category. Example Lifestyle,Music,Games and etc.... It will be good if you choose your local iphone plan or data plan as you will need it. But the disadvantage of the iphone 1.The battery It used up very fast 2.Camera only 2 megapixes 3.No java or direct flash support 4.Bluetooth does not support to send files to other devices