Does anyone collect coins for a hobby?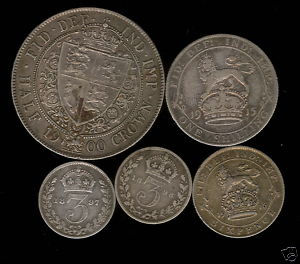 Canada
June 1, 2010 10:14pm CST
what kinds of coins do you collect? i collect canadian silver coins as well all the memorable coin sets 1999 ,2000 , provinces as well the 50 state quarter set. I also own old us coins , old british coins and silver and gold as well , pure silver and gold that is
3 responses


• Philippines
2 Jun 10
I collect extraordinary coins , when I say extraordinary it means it is not like others . Example of that would be a Philippine 5 peso coin were I got when I was practicing for my graduation march . I saw it when I was digging
@
our school grounds :) It's really memorable for me . Kinda looks old coin !

• Malaysia
2 Jun 10
my mum used to collect coins as a hobby..but now she's busy and she couldn't fit any time to continue her hobby..i do has some interest in that hobby because we can learned many things from a coin..for example..the year it was produced,the value,the country currency,the meaning of the image on it....i think it's a lovely hobby and it might cost a lot of money to but some valuable coin but it is worth it