Your 25% of earning will go to the earning of the person who refers you in mylot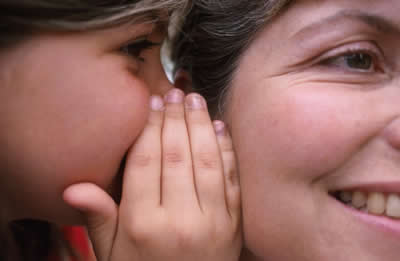 India
3 responses

• Philippines
5 Jun 10
Yes it is. 25% will go to the one who referred you in mylot. I was apprehensive about it at first because you work hard to earn here and yet your upline does nothing and earns from you. It was really childish of me for thinking about that. It was 4 years ago since I joined here and my referrer was really earning a lot from me. I guess I was able to really get the picture when I had my own referrals myself and was earning 25% of their income. So alls well ends well.


• Italy
5 Jun 10
But it is NOT 25% of what you earn. It is on top of your earnings as I explained above. You do not lose anything but your upline gains a bonus, from myLot not from you.

• Philippines
5 Jun 10
@meemingNEW
what do you mean by "25% will go to the one who refer you" or perhaps you can say your earnings is only the
basis
on how much money mylot give bonus to the upline. did you earned $10 and you only get $7.50 for that since 25% is to your upline according to you. havent you notice that when you earn $10 you also get the same amount so wheres the deduction there for your upline, if you got $7.50 out from your $10 then thats the only time you will say that you've been deducted but did you? i guess theres a misconception here when it comes to 25% of referral bonus, a lot think that they will deduct 25% from what they earned. as what you a member earn is just her alone and 100% there earnings is for them. dont bother about the 25% because that one is bonus of mylot to your upline for bringing you to mylot and it has nothing to do with what you earn. so when you receive 25% its not that those amount was deducted from them.

• Philippines
5 Jun 10
@mysdianait
- Yeah you said it right. The 25% is really a bonus for the referrer.



• Italy
4 Jun 10
Indeed it is a 25% BONUS which we will receive. Example: Our referral earns £1 and keeps it all. We earn 25 cents on top of that. Total amount that myLot pays out $1 to them + 25 cents to us = $1.25


• Philippines
4 Jun 10
Ice cubic and mysdianait are right. Our referrals won't have any reduction in their earnings. 25% is a generous bonus.

• India
5 Jun 10
But I always faced it, whnever I wil give response to 5 discussion i used to get 4 cents and similarly when responding 10 discussions, got 8 cents. May be this is for only responses.


• Garden Grove, California
4 Jun 10
hi no not at all . Alice of Go Ask Alice told me that referrals do not lose any of their own money, this is added by mylot instead.So no you do not lose any of your earnings. whatever is shown is all yours,nobody else has any right ti it. I had thought like you and found out it is not true.

• India
5 Jun 10
Bonus is always one time, but here they are getting continuously. SO, that's why I got the doubt.