Would you care to share a photo of something silly that made you happy?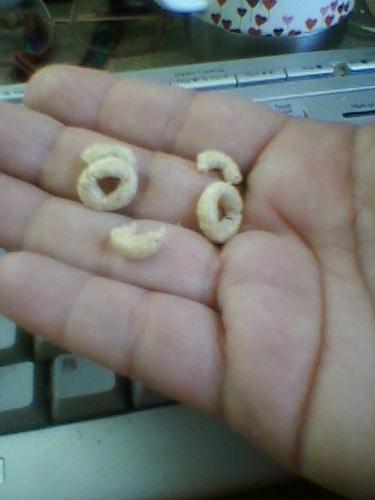 United States
June 17, 2010 3:55pm CST
I was feeding my dog some cheerios when I noticed some broken ones and thought of making a happy face, then thought I could take a picture of them with my cell camera and then thought of how silly it was but it made me happy so I thought of sharing it in here and made a discussion. SO have you something so silly but yet it made you happy (at least for the moment anyways? Would you share in here a silly photo of something that made you smile? or made you happy?
3 responses

• Philippines
17 Jun 10
Yes, it would be nice to share silly photos. LOL. I remember my brother and I used to do silly things together when we were kids like make funny faces using catsup in restaurants. We would make these funny faces on the plates used and I remember our mom getting so angry for we were wasting the catsup and mayo to make these funny faces. LOL. We didn't have cellphones with cams then, so I could not share them with you here.


•
17 Jun 10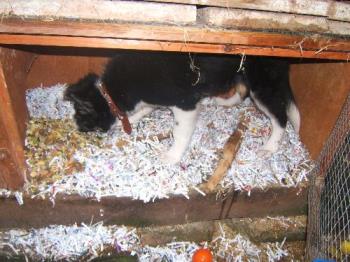 Hi Shelley, I am browinsing through photos at the moment to try to find one of my dog thinking he was a rabbit, aah found it, this picture always makes me smile as he was such a daft dog bless him. He used to get in the hutches when rabbit was out and have a kip lol. Huggles. Ellie :D